Government publishes new junior doctors' contract to be imposed from August
Pay protection extended for some doctors
Jeremy Hunt makes five changes to contract
The final junior doctors' contract to be imposed from August has been published by NHS Employers and includes extending pay protection for some doctors.
NHS trust leaders have previously raised concerns over the costs of pay protection alongside increased seven day working, and further extensions could increase costs for individual trusts.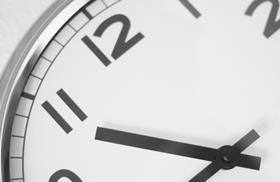 The Department of Health also published an equality impact assessment and family test on Thursday, in order to meet legal requirements on the health secretary before the contract can be imposed on trainee doctors in the summer.
The details have emerged ahead of a 48 hour strike by junior doctors from 6 April and full walkouts including emergency care on 26 and 27 of April between 8am and 5pm.
According to the documents, Jeremy Hunt has made five changes to the contract to extend pay protection for part-time doctors and those on maternity leave.
Originally all doctors needing pay protection would have received it for three years but part-time doctors will have this extended pro rata. This will mean a doctor working half-time will receive pay protection until 2022. This is likely to benefit registrars at ST3 and above.
For doctors on maternity or carers leave on 31 October 2015 their pay protection will be based on the salary they would have had on that date rather than the salary they had when they went on leave.
Doctors working part-time will be able to access new Saturday Intensity payments on a pro rata basis. For a full-time doctor these will apply to anyone working one in four Saturdays or more. For part-time doctors this will mean they receive the payments for working one in eight Saturdays or more.
Where doctors switch to a different medical specialty because of a disability or being a carer their pay will be protected. This will also apply to doctors who change to a shortage specialty.
The BMA has this afternoon confirmed it plans to press ahead with a judicial review of the government's imposition citing the failure to consider equality impact issues earlier. However, the BMA's own legal advice said the health secretary could reconsider and publish a new assessment, as it has now done.
The equality impact assessment by the Department of Health concludes: "The new contract is fair and justified as good for both staff and patients. We consider that the new contract will advance equality of opportunity and further good relations between different groups.
"Insofar as the new contract has an indirect adverse effect on people with protected characteristics we consider that the new contract is a proportionate means of achieving a legitimate aim, or aims. We envisage that as doctors' awareness of the reality of the content of the new contract increases, and as doctors gain direct experience of its operation, its popularity will increase."
A DH spokeswoman said: "The new contract, 90 per cent of which was agreed with the BMA, and endorsed by senior NHS leaders, is a very good deal for doctors and the NHS.
"It will mean an average 13.5 per cent basic pay rise with a reduction in the number of long shifts that can be worked to improve safety. We urge junior doctors to look at the detail of the full contract and the clear benefits it brings."
She added: "Our equality impact assessment shows doctors on the new contract will benefit from a fairer pay model that better rewards those who work the most intense and unsocial hours and will improve patient care across seven days. Part-time trainees will now benefit from the same benefits as those working full time, including the same pay protection on a pro-rata basis.
"We again urge the BMA to take the only reasonable course – call off its unnecessary and irresponsible strike action which will inevitably put patients in harm's way."
Dr Johann Malawana, BMA junior doctor committee chair, said: ""In trying to push through these changes, prior to imposing a new contract, the government failed to give proper consideration to the equalities impact this contract could have on junior doctors. So today, the BMA has issued proceedings to launch a judicial review challenging the lawfulness of the health secretary's decision to impose the new junior doctor contract.
"The government's shambolic mishandling of the process, from start to finish, has alienated a generation of doctors – the hospital doctors and GPs of the future – leaving a real risk that some will vote with their feet and the future of patient care will be affected."