Since last summer the dispute has spilled into angry exchanges, protest marches by thousands of trainee doctors and threats of further industrial action in February – including the removal of emergency cover.
HSJ has covered this important issue since the beginning. Here is some helpful background to get you up to speed.
2012
In December 2012, the Department of Health published a report that said the junior doctors' contract was "not fit for purpose" and needed to be fully renegotiated. At this stage both NHS Employers and the British Medical Association accepted there were difficulties with the existing terms and conditions.
2013
Plans to begin negotiations with junior doctors emerged at the beginning of the year. The ambition of the relatively new health secretary Jeremy Hunt was to have them concluded by April 2014 – an aim considered unrealistic at the time and now almost two years overdue.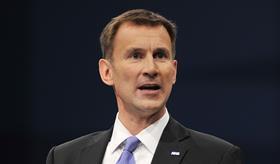 HSJ published a briefing by workforce correspondent Shaun Lintern setting out in detail the issues around changes to the contract, and also warned: "A contract imposition would likely ignite the junior doctor workforce and could lead to industrial action."
A survey of HR directors identified a clear desire among NHS trusts to reduce the costs and change terms and conditions for both doctors and Agenda for Change staff.
The BMA and NHS Employers agreed "heads of terms" for negotiations over the junior doctor contract and NHS England medical director Sir Bruce Keogh outlined his ambitions for a seven day service in December.
2014
Negotiations over changes to the contract took place behind closed doors for much of 2014 but in October the BMA made the surprise decision to walk away from talks. The sudden move was announced on Twitter at night amid claims "the government refused to agree necessary safeguards to protect doctors from working dangerously long hours".
In response, health minister Dan Poulter wrote to the Doctors' and Dentists' Review Body asking it to make recommendations on new contractual arrangements for junior doctors including on pay progression, working patterns and seven day services.
2015
NHS Employers revealed its first draft of what it believed the review body should recommend for junior doctors: an increase in their basic pay but the loss of automatic pay progression. Trainees would be paid on the basis of an hourly rate with those working Sundays or night shifts receiving more. Employers also suggested a maximum of four consecutive night shifts, five consecutive long days over 10 hours, and a maximum number of average hours. The BMA criticised the plans as being unsafe for patients and risked exploitation of doctors.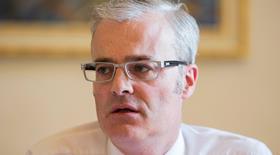 In May, new NHS Employers chief executive Danny Mortimer warned doctors there was no alternative but to negotiate on contract reform.
In July, the review body produced its recommendations that largely sided with NHS Employers' proposals, suggesting that junior doctors should lose their automatic pay progression and banding pay. Mr Hunt issued an ultimatum to the BMA that if it did not negotiate over contracts he would impose a new contract. This was the spark for a summer of dispute between the BMA and the government. The BMA believed the DDRB recommendations would discriminate against some doctors and offered no protections to those working unsocial hours.
A month later, after exploratory talks, the BMA's junior doctor committee said it would not negotiate. The union said its decision was prompted by government "insistence" that it accept all recommendations by the DDRB which it considered unsafe.
The government confirmed it would impose a new contract in August 2016, provoking widespread protests including concerns from medical royal colleges.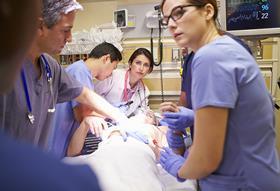 HSJ published an analysis of the detailed proposals in September.
Jeremy Hunt offered doctors a pay guarantee in a bid to break the impasse with continued arguments over what the contract offer did and did not say.
In November, NHS Employers made a firm offer to junior doctors in a bid to get talks started – but it was only after the BMA's ballot result with a 98 per cent vote in favour of taking strike action that talks began, this time suggested by the BMA via Acas. Mr Hunt initially rejected the offer but changed his position a few days later. Negotiations began again in December with strikes suspended.
2016
In the new year talks broke down as NHS Employers revealed a new offer to junior doctors. The BMA announced three periods of strike action beginning tomorrow.


NHS leaders' fears over costs of new deal for doctors
1

2

3

4

Currently reading

Junior doctors' strike: How we got here

5