New system will require regulators to alert each other about concerns to protect patients
EU directive allows regulators to check the language skills of professionals
Rules come into effect as NHS continues to recruit thousands of employees from EU
A new European-wide warning system designed to prevent rogue healthcare professionals from being able to work undetected in health services will come into force on Monday.
Under the EU directive, regulators in all member states, such as the General Medical Council and Nursing and Midwifery Council in the UK, will be required to warn each other when any healthcare worker has been struck off or is subject to concerns about their practice.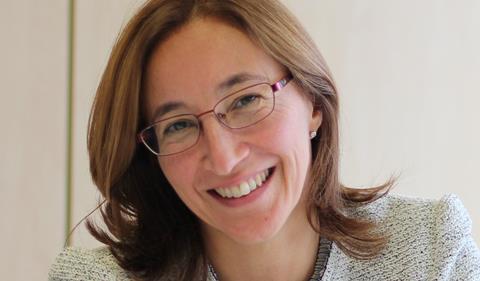 It is part of wider reforms to the way professionals move and work between different EU countries, including rules on ensuring workers have the necessary language skills and access to continuing professional development. These come into effect next week.
The NHS workforce is heavily reliant on staff from EU countries. The NHS Confederation's European office has said 11 per cent of NHS doctors come from another EU country. In the past two years the national shortage of nursing staff has also seen thousands of EU nurses recruited to the NHS.
Some trusts have expressed concerns that new English language checks by the NMC will mean it will take longer to recruit nurses from the EU, though NMC chief executive Jackie Smith told HSJ she believed this was unlikely and there were no current backlogs in the process.
She said: "I think it is long overdue that we have had the facility to assure the public that there are some mechanisms in place to understand someone's ability to communicate and practice in English when coming from the EU.
"We do welcome the alert system because we all bleat on within our own countries about need to collaborate and share information and that has to work across boundaries and borders. It's absolutely right in the interests of patient safety that we have that mechanism. I spent 12 years at the GMC and there were a couple of occasions when an alert system would have been very useful.
"We will certainly be sharing information but I suspect we will have to encourage other countries to work with us."
In a recent board paper, Central Manchester University Hospitals Foundation Trust said: "Whilst the programme of EU recruitment will continue, it is anticipated that the supply of staff will be reduced and timescales elongated due to the NMC introduction of English language testing for EU recruits from 18 January."
However, the directive could also help to speed up recruitment as workers will be able to apply for a new online professional card to facilitate movement between EU states, which could be particularly beneficial to care nurses.
Elisabetta Zanon, director of the NHS Confederation's European office, said there had been strong lobbying by the NHS to ensure patients were safeguarded.
She said: "As we depend so much on health professionals, not only doctors but nurses and others, coming from other member states it's important that we have European rules facilitating the mobility of these professionals.
"What is really important is to ensure that you have enough safeguards in place to protect patients and to ensure there will be a system to detect professionals who are undergoing disciplinary action in their country of origin."
Addressing the concerns about recruitment delays, Ms Zanon said she believed the rules struck the right balance between allowing free movement and ensuring safeguards to protect patients.