First time NHS England has confirmed intention to cut specific national clinical director
Sir Bruce Keogh outlines shape of new clinical advisory structure
Simon Stevens indicates director cuts partly motivated by need to reduce costs
NHS England is planning to cut the national clinical director for neurology, its medical director has indicated.
Giving evidence at the Commons public accounts committee this week, Sir Bruce Keogh said the national commissioning body was "not intending to replace" the role when the current director, David Bateman, finishes his contract in March.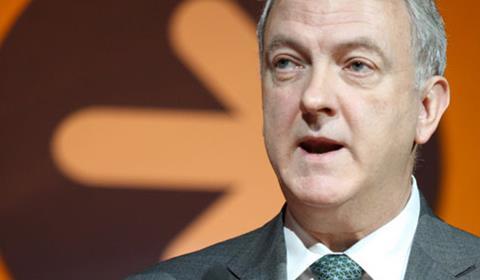 While NHS England has said it is reviewing its 23 national clinical directors to create a "more coherent structure" for receiving clinical advice, its chief executive, Simon Stevens, revealed that it was partly motivated by the need to cut costs.
Mr Stevens and Sir Bruce appeared before the committee earlier this week to give evidence to its inquiry into neurological services.
The committee recommended the creation of an national clinical director for neurology in 2012.
Conservative MP Anne-Marie Trevelyan said Dr Bateman was "bit of a hero in the neurological world" and his arrival had been "greatly welcomed". She asked NHS England to confirm they would not remove the post because he was "obviously adding value".
Sir Bruce said NHS England was reviewing its directors to create a "more coherent" structure for receiving clinical advice when the contracts of the current directors end in March.
"At the moment… we are not intending to replace the national clinical director for neurology," he said.
HSJ reported the planned shake-up of NCDs last month but this is the first time NHS England has confirmed its intention to cut any specific posts.
Sir Bruce told the committee NHS England was planning to refocus its directorates on three areas: "our corporate priorities; life course things such as maternity, children and frailty and end of life care; and the big killers".
"At the moment, we do not see that neurology fits specifically into that," he added.
Last month the Neurological Alliance warned that cutting the post would show that neurological conditions are being "treated as lowest priority".
Dr Bateman, who also appeared before the committee, said the role was "crucial and critical".
Mr Stevens said the proposed changes to the national clinical directors were partly driven by the need to cut costs.
He said: "[Sir Bruce] has been asked, as has everybody across NHS England, to slim down our operations… That is part of the reason why he has to do what he has to do."