NHS Improvement has begun consultation on new staff structure with 1,113 full-time equivalents, down from 1,244 last year
Large number of vacancies means it expects to make only a few redundancies
Regulator aims to move to single oversight model for trusts and FTs in 3-6 months, staff told
It will create sub-regional teams to mirror NHS England area teams
NHS Improvement has begun consultation with employees on a major internal restructure of the staff it inherited from Monitor and the NHS Trust Development Authority.
The proposed changes, which are subject to a staff consultation ending on 14 June, would see the number of full-time equivalent posts in NHS Improvement fall to 1,113, down from 1,244 in 2015-16.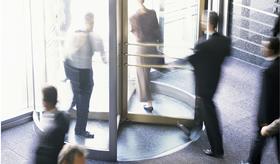 However, staff have been told that NHSI has reduced recruitment and filled roles with temps in recent months, meaning the current permanent staff number is around 100 full-time equivalents fewer than under the proposed new structure. As a result, HSJ understands that the organisation expects only a small number of redundancies.
In some teams, current staff numbers are the same or fewer than are proposed in the consultation. However, the new roles available may require different skills to the current posts.
NHSI proposes to fill the new roles through a mixture of "slotting in", for example where there is only one contender, and "ringfenced" competition, where there is more than one potential contender for the role.
HSJ understands that under the proposed new structure, NHSI will have 353 full-time equivalents working in its four regional directorates. Its new resources directorate, which is responsible for all the regulator's statutory financial responsibilities including pricing and the Carter review, will have 229 full time equivalents.
After this, the largest directorates will be regulation, with 178, and improvement, with 100.
The regional directorates are expected to work closely with their counterparts in NHS England to develop a shared analysis of performance problems on their patches and support the implementation of sustainability and transformation plans.
In this context, NHSI aims to move to a single oversight model for NHS trusts and foundation trusts in the next 3-6 months.
It will create sub-regional teams within these directorates that mirror NHS England area teams, with the same posts and collaborative regional governance arrangements.
Within the regulation directorate, NHS Improvement proposes to bring together employees currently working on FT authorisation, transformation and turnaround, provider sustainability, and mergers and transactions into a single team.
HSJ understands this is intended in part to create a flexible central resource that the regional teams can draw upon when extra help is needed to address a major problem on their patch.
Staff have been told that an estimated 20 full-time equivalents in the improvement directorate – which includes the emergency and elective care intensive support teams as well as staff from Monitor and the TDA – will be funded by NHS England. These employees are expected to be on fixed term contracts, allowing the headcount to be adjusted if the funding changes.
An NHS Improvement spokeswoman said: "Our aim must be to build an effective and cost-effective organisation which is able to adapt to the current and future demands on it.
"To achieve this, NHS Improvement will have a strong regional focus and our regional directorates will work closely with colleagues in NHS England to develop a shared understanding of how to best support providers and local health economies. To achieve this we plan to move to a single operating / oversight model for foundation and NHS trusts as soon as possible.
"While the bringing together of these organisations was not to save money, we have been able to make efficiencies and we expect only a small number of redundancies."
Monitor and the TDA were formally brought together as NHS Improvement on 1 April, although legally they will remain two separate organisations.