Royal College of Emergency Medicine president says scale of A&E understaffing could be 50 per cent
Dr Cliff Mann says trusts should use leaked NICE guideline to conduct gap analysis on nurse staffing levels
CQC expects providers to use "any tool they deem appropriate" to ensure safe care
All trusts should use the leaked NICE safe staffing guideline for accident and emergency to analyse their staffing levels and what action to take, the president of the Royal College of Emergency Medicine has said.
HSJ yesterday published the full guidance, which was kept secret for months, after the documents were leaked.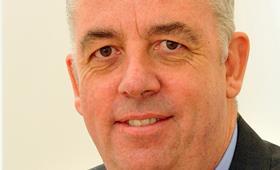 Dr Clifford Mann told HSJ the fact A&Es are understaffed against demand half of the time was "statistically irrefutable". He said the RCEM believed the scale of nurse understaffing in A&E departments was as high as 50 per cent.
He said the guideline had been prepared by experts using a recognised methodology and should have been published when it was completed last year.
Dr Mann said: "This guidance from NICE highlights what is self-evident on a daily basis in UK A&E departments. Most have insufficient nursing staff to deal with predictable patient attendance patterns.
"The variation in hourly attendance rates was clearly shown by the Nuffield Trust in their report in 2013. This showed that staffing for average hourly attendances ensures not only that you will be understaffed 50 per cent of the time, statistically irrefutable, but more significantly the scale of understaffing may be as much as 50 per cent."
He added: "The guidance should be published and each trust should undertake a gap analysis and thereby achieve an understanding of the staffing levels they require."
Dr Mann said shortages were caused by a lack of available staff but also issues related to burnout from stress and overwork. "Safely staffing a department would address the latter and hence the former whilst improving patient care and outcomes," he said.
A spokesman for the Care Quality Commission said it expected NHS trusts "to use any tools they deem appropriate to ensure they provide patients with the safe, high quality and compassionate care they deserve".
Chief inspector of hospitals Sir Mike Richards told HSJ the CQC supported the principle of staffing levels in A&E being based on patient need but that this would vary according to complexity, volume and care those patients required.
He said: "We ask trusts to provide us with information on planned and actual staffing levels on each shift, so that we can assess any gaps. Also, we observe care delivery and look at reporting of incidents related to poor staffing.
"If we find that A&E departments are not as safe, caring or responsive as they should be, and if we find staffing levels are related to poor care, we will require improvements to be made in the best interests of patients."
He said that while the documents published by HSJ were not official NICE guidelines, "we expect NHS trusts to continue to ensure their staffing arrangements are able to meet the needs of their patients effectively".
The Royal College of Nursing said it was concerned fears over the financial impact of the guideline "may have been a factor in the decision to scrap" the safe staffing programme last year.
Donna Kinnair, RCN director of nursing, policy and practice, said the safe staffing experts at NICE "found a very clear relationship between the number of registered nurses and patient care". The report would have exposed shortages in the NHS, she added.
She said: "The evidence clearly shows the importance of the registered nurse and their role in patient care. Any work on safe staffing that follows must be centred on this fact."
The Department of Health said the leaked documents were not official guidance and should not be treated as such.
Labour shadow health minister Justine Madders said: "The government's decision to block these guidelines from being published is deeply concerning and raises a lot of questions about the ability of experts to give independent advice to the NHS."
NHS Improvement is expected to produce new safe staffing guidelines later this year which will be reviewed by Sir Mike, NICE and Sir Robert Francis QC.
NHS England and Monitor would not say what action they expected trusts to take following the publication of the guideline.