Patient died from a fatal heart condition
Ultrasound examinations were not reviewed by consultant radiologist
Radiologist and radiology groups reiterate calls for sonographer regulation and agreed standards
Comes amid "severe" staff shortages of radiologists and royal college claims roles are being substituted
A patient's death has prompted representatives of radiographers and radiologists to call for more regulation of sonographers.
It comes after a coroner raised concerns that a patient who died from an undiagnosed fatal heart condition in 2016 only had her ultrasound examinations verified by a sonographer, not a medically qualified radiologist.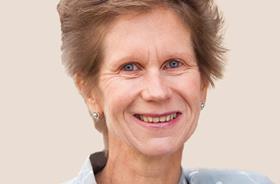 The coroner's warning comes amid severe staff shortages of radiologists in the UK. The Royal College of Radiologists told HSJ this had driven an increase in sonographers and radiographers being substituted by hospitals for consultant radiologists.
According to a coroner's inquest, published this month, Ms Nelson, had three ultrasounds carried out at Royal Berkshire Hospital Foundation Trust, after being diagnosed as suffering from an abdominal aortic aneurysm, in the years before she died.
All three ultrasounds were carried out by a sonographer and none of the examination results were verified by a consultant radiologist.
During the inquest it was found that Ms Nelson was actually suffering from a large thoracic aortic aneurysm, which was likely to have been recognised by a consultant radiologist, in which case Ms Nelson would have been referred to a vascular surgeon.
The coroner's report said: "If the reports of ultrasonography in 2012, 2013 and 2014 had been overseen/verified by a consultant radiologist, it is likely that referral of Ms Nelson to a vascular surgeon and CT examination of the chest would have prompted an appropriate response by the referring GP."
Sonographers are allied health professionals trained to carry out ultrasound examinations. Unlike radiographers, sonographers are not regulated by the Health and Care Professions Council or any other professional regulator.
The Society and College of Radiographers, Royal College of Radiologists and HCPC have previously called for government to include sonographers on the list of regulated professions.
SCR chief executive Richard Evans said they, along with HCPC and the royal college, made an application in 2010 to regulate the profession but this was not progressed by the Department of Health and Social Care.
"The impression that has been given by both [former health secretary] Andrew Lansley and [health secretary] Jeremy Hunt is that the current government has no interest in the further regulation of healthcare professionals unless it's in their interest to do so as with physician's associates," he said.
Royal college president Nicola Strickland said: "The college wants to see appropriate agreed national standards and safeguards for non-radiologist reporting, which do not currently exist…
"The RCR – along with colleagues at the Society and College of Radiographers and the HCPC – has been calling for title protection and regulation of sonographers for many years.
"The majority of non-doctors undertaking ultrasound examinations are registered professionals, such as radiographers. However, not all are, meaning there is no mechanism for the public to be protected from any errors made or abnormalities missed by unregulated sonographers."
A DHSC spokeswoman said: "Keeping patients safe will always be our top priority and we are committed to a proportionate system of safeguards for healthcare professionals.
"We are currently considering the right level of regulatory oversight for professional groups as part of an ongoing public consultation."
Royal Berkshire Hospital FT was approached for comment.