Senior Salaries Review Body says pay for very senior managers in the NHS has fallen 23 per cent in real terms since 2009-10
No pay rise in five of the last six years according to report
Independent body says it cannot make recommendation on pay due to poor Department of Health evidence
Take home pay for hundreds of the most senior managers in national bodies has fallen by 23 per cent in real terms over four years, it has emerged. 
The Senior Salaries Review Body, which revealed the deterioration in pay in its latest report, also criticised the Department of Health for failing to provide sufficient information to allow it to make a pay recommendation this year.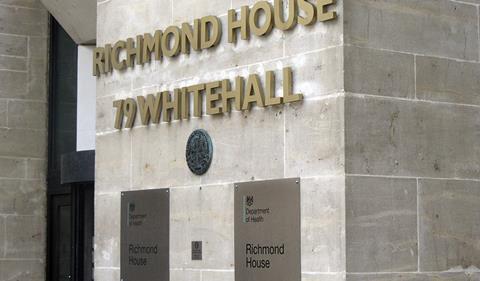 The independent body found take home pay for very senior managers fell in real terms, when compared to the consumer prices index measure of inflation, by 23 per cent between 2009-10 and 2015-16.
The SSRB makes pay recommendations for 408 very senior managers working at arm's length bodies such as NHS England, NHS Improvement and the Care Quality Commission; ambulance trusts; and other national bodies.
NHS trusts are free to set their own pay for their chief executives and senior managers, though health secretary Jeremy Hunt launched a crackdown on excessive pay last year. He demanded trusts seek the Treasury's approval for paying a director more than the prime minister's salary of £142,500.
The Managers in Partnership union chief executive Jon Restell told HSJ the SSRB had not been taken seriously for some years and added that money was available to afford modest increases in pay for committed senior managers.
The SSRB report for the 2016-17 financial year said it was "disappointed" by the government's approach. It said the lack of detail about the DH's proposals for senior managers' pay meant it was unable to make a recommendation for 2016-17. It stressed that this did not mean it was calling for a pay freeze.
It said the DH should determine what pay rise very senior managers should receive, but if that was less than the 1 per cent being received by other staff this should be held back to enable a larger award next year.
As of 1 April 2015, NHS England employed the most very senior managers with 183, followed by the NHS Business Services Authority with 62. NHS Improvement had a total of 55 from those employed by Monitor and the NHS Trust Development Authority.
The SSRB said that in five of the last six years, the managers in its remit had not received a pay award.
In March 2014 the government rejected recommendations for a pay award for very senior managers and did not ask the SSRB to make a recommendation in 2015-16.
The DH is currently reviewing the pay framework, which was last updated in 2013.
Jon Restell from Managers in Partnership told HSJ: "We feel that the SSRB has not been taken seriously for some years. Our members see it as a credible way to determine pay for a politically vulnerable group.
"This year they should have been able to comment on the proposed framework but we understand why they decided not to make any recommendations."
He said MiP had asked for a delay in the proposed framework to allow for more discussion in coming weeks. On the reduction in pay levels he added: "If pay is solely pitched at the level of the Daily Mail you are never going to have a strategy that is long term and efficient. There are fewer VSMs in the system now so there is money there to afford modest increases because jobs have been shed. This group are still as committed as other staff groups to the service."
In its report, published last week, the SSRB said: "We are very disappointed that after recognising the importance of the involvement of the SSRB, the government has given us no opportunity to consider the review of the framework.
"In addition, the evidence provided to us did not sufficiently explain the rationale for the introduction of the 2016 framework. The DH asked us to make a pay recommendation to ease transition to the new framework. However, the proposals lacked detail in a number of areas."
Areas lacking detail included how to target this year's 1 per cent pay rise, a failure to mention ambulance trusts, and giving greater flexibility to arm's length bodies.
The SSRB added: "In the circumstances we do not feel we have sufficient evidence to be able to advise on the suitability of the new pay framework and any transition arrangements that the DH may put in place.
"Although we are unable to make a specific recommendation on pay, we wish to be explicit that this does not amount to a recommendation of a pay freeze."
The review body said it had not taken its decision lightly and it was important organisations were able to recruit high quality managers.
"We believe the DH needs to establish a clearer operating model and workforce strategy for those managers within our remit, and a clear view of what it needs and expects from the SSRB. We expect to work with ministers and senior officials within the DH to arrive at a sensible way forward for future years," it added.
A Department of Health spokesman said: "Senior NHS leadership roles are uniquely complex so pay should reflect this while remaining proportionate and justifiable. This year we are targeting the 1 per cent pay award at addressing specific recruitment and retention issues, and to incentivise good performance."