CQC chief executive says it may have to make redundancies to cope with budget cut
Funding will go from £249m in 2015-16 to £217m in 2019-20
David Behan promises "good management" to keep job losses to "an absolute minimum"
The Care Quality Commission may have to make redundancies to cope with a £32m cut to its budget over the next four years, the regulator's chief executive has said.
David Behan told HSJ the funding reduction meant potential job losses were a "reality" but pledged to keep them to "an absolute minimum".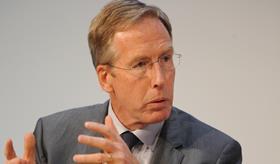 The CQC had a budget of £249m in 2015-16, but this will decrease to £217m by 2019-20 as the regulator plays its part in delivering substantial savings in non-ringfenced health budgets.
The organisation has identified improving "efficiency and effectiveness" as one of its key priorities in its strategy for the next four years, which it published on Tuesday.
Mr Behan said: "Last year our budget was £249m and in 2019-20 we're planning that it'll be £217m… so we will have less staff. There's no point pretending anything but that."
However, he said with natural turnover and retirements it would be possible to "smooth" the transition to a smaller budget in a way that would "help us manage the impact in terms of things like redundancies".
When asked if redundancies might still be necessary, Mr Behan said "it may well be the case that that's what we've got to do".
"I don't anticipate big numbers, that's the important point to say.
"But anybody in my position who said this would never happen, quite frankly you'd be right to question them. I just think it's a reality.
"But I do think with good management we can actually keep that to an absolute minimum."
Mr Behan also said the CQC would adapt to its smaller budget and new risk based inspection model by changing the "skill mix" of staff.
CQC to move to 'smaller and more frequent' hospital inspections
1

2

Currently reading

Regulator's budget cut may require job losses

3