HSJ's panel identified 'micro inequalities' and the return of macho culture as key factors stifling greater gender equality in healthcare leadership. Claire Read reports
The statistics showed that fewer patients in a life threatening situation were receiving a speedy response from the trust's ambulances but, just for a moment, Janet Davies admits she reacted with something resembling happiness.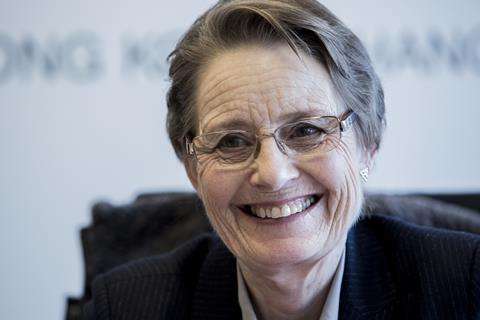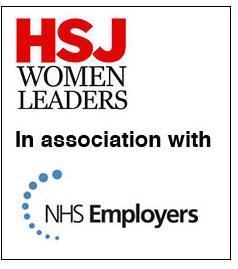 She'd spent three years heading the trust in question – three years during which it had consistently struggled to meet the national target for 75 per cent of "category A" cases to be seen within eight minutes. So figures showing the performance had worsened following her departure provoked a moment of celebration, quickly followed by deep remorse.
"I was thinking: 'It wasn't just me, it's got worse!' And I just had to sit back and think what's the matter with me – these are real people who are waiting for an ambulance. I just thought [my reaction] was appalling. And that's what the target culture had done to me. I was horrified."
The impact of culture on leaders – and specifically female aspiring leaders – dominated discussion at the HSJ Women Leaders Network roundtable at which Ms Davies was speaking. Held in February in association with NHS Employers, the event brought together a small group of senior figures to discuss the barriers to greater gender equality in healthcare leadership.
'There is clearly talent available to our organisations that is not being properly utilised - and we need all that talent'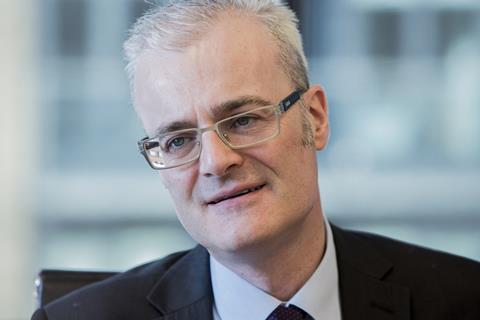 Danny Mortimer, chief executive of NHS Employers, argued there could barely be a better time to identify the obstacles to better gender balance and find ways to overcome them.
"There is clearly talent available to our organisations that is not being properly utilised," he said. "And given that the NHS is in one of its most challenging periods now, as challenging as any time since perhaps the dark days of the mid to late 1990s, we need all that talent."
'The behaviours that are now rewarded seem to be those of bravado and are quite macho'
The irony, according to many roundtable participants, is that the current pressures are driving a culture which is discouraging to many potential leaders – and perhaps to women in particular.
"The behaviours that are now rewarded seem to be those of bravado and are quite macho," reported Ms Davies, who is chief executive and general secretary at the Royal College of Nursing.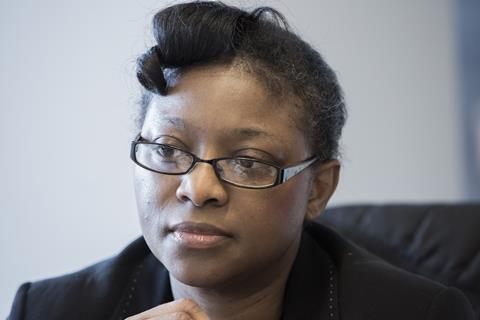 "That had gone away in the health service I think, but it's coming back, and it's when people are panicking because they don't know quite what to do because they're trying to do the impossible."
Adversarial climate
It was suggested the issue might be particularly marked in areas of the board which have proved especially resistant to female representation. "Directors of nursing reflect the gender composition of the workforce – in fact, we suspect there are slightly more female directors of nursing than there are women represented in the nursing workforce," explained Mr Mortimer.
"But if we look at other seats around the board table – in particular finance, medicine, and non-executive directors – we see a marked over representation of men relative to women. So actually we're as interested in some specific progress in terms in some of the key members of boards as we are in terms of the overall composition of boards."
Sarah Truelove, director of finance and deputy chief executive at Royal United Hospitals Bath, certainly felt the "highly adversarial" climate in her area of work was unhelpful in promoting gender equality.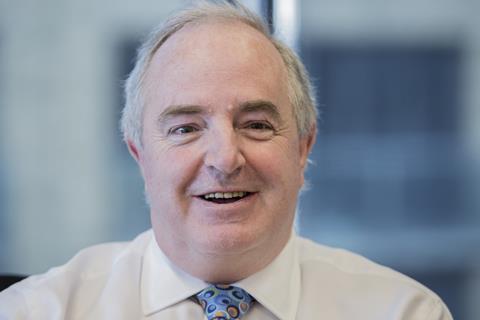 "The finance director is often the one that has to go and do the final negotiations on contracts, or have the difficult conversation with regulators, which I think puts off many of my female colleagues from doing those roles, because they see that sort of environment in which you have to operate."
Sustainable future
A further challenge, she suggested, is that it is now much harder to find a role which eases you into that kind of world. "There aren't any roles that are simpler now – small organisations are often more complex than large organisations because you're thinking about what a sustainable future is for that organisation. So it's about how you help and encourage people in these roles."
For Alison Hill, a retired GP and now non-executive director at Royal Berkshire Foundation Trust, "all the leadership roles I've held I've either got by mistake or I just had to work my own way through it – there was absolutely no training, no support, nothing".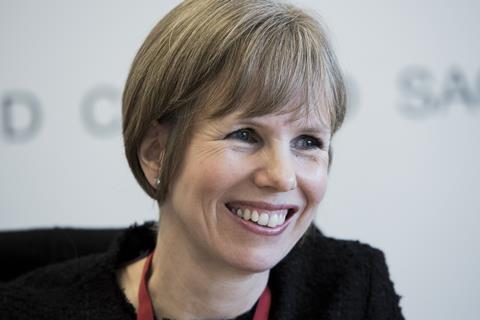 She now spends some of her time acting as a coach to doctors at the beginning of their careers. According to many roundtable participants, that sort of support will be key to encouraging more women into senior leadership roles.
Deborah Harris, a non-executive director at Whittington Health Trust, said "genuine sponsorship" meant an existing leader "grabbing the wrist of a person you know you can stake your reputation on, pushing the door open, bringing them in, sitting them round the table, and saying based on what you know of me and your understanding of my reputation, give this person an opportunity."
'I can through the course of my career point to both male and female sponsors that have been utterly brilliant and have helped me realise what my potential is'
"Having someone that takes an interest in us, that helps us, that enables us to learn the ropes, is hugely important," agreed Deborah McKenzie, director of workforce and organisational development at Public Health England and director for the Civil Service Leadership Academy at the Cabinet Office.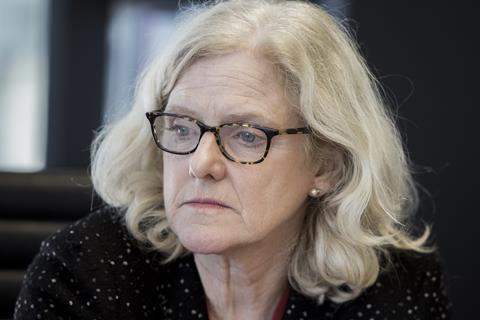 "I can through the course of my career point to both male and female sponsors that have been utterly brilliant and have helped me realise what my potential is. So I think that concept of sponsor is hugely important for all of us."
Sarah Reed, network and project manager at NHS Clinical Commissioners, said that view was borne out by conversations she'd had with female CCG chairs and chief executives to inform a publication on gender equality.
"They all said what they're trying to do as women leaders is seek out that early exposure for people that are coming through the pipeline. And I think often it's not formal leadership training schemes – it's just recognising talent and saying why don't you deputise for this meeting."
Research for the publication also provided ample anecdotal evidence of unconscious biases. "There was a case of a woman being among her peers in a leadership meeting but being the only woman and being the one expected to get the coffee and take notes," said Ms Reed. "How many women have been asked to get coffee for a meeting? I think it's probably a universal experience."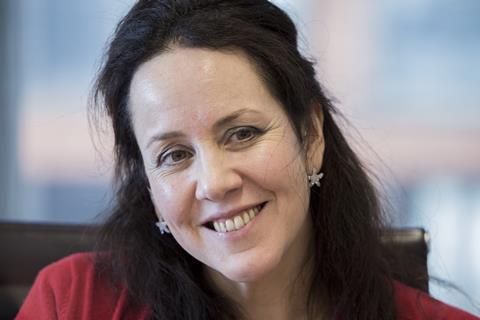 More than tokenism
"Micro inequalities happen around every table," agreed Ed Smith, chair of NHS Improvement and gender diversity champion for the NHS.
"Chatting about rugby, or wandering to the chaps' loos and making the decisions there and then coming back, or talking over women – all that micro inequality changes the climate, which puts people off joining organisations, staying in organisations and delivering at their best to organisations."
Mr Smith has said he would like to see gender equality in senior healthcare leadership within the next four years – "50/50 by 2020" – but argued boards will need to drive wider cultural change if that is to be more than tokenism.
"A new climate and a new culture starts with the chair, and the chief executive, and the board, and the nursing director and the medical director and the chief operating officer and the finance director developing a climate which is consistent with oxygenating the rest of the workforce."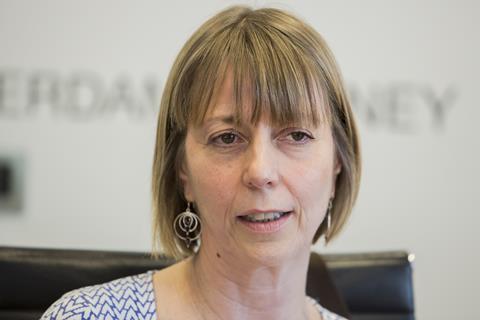 He too felt sponsorship was key to that climate. "When I go to dinners with NHS provider chair and chief executives, I ask how many people they are coaching – not how many women, how many men, but how many people? How many are you coaching, mentoring, how many people do you see? Do you just see the sycophantic ciphers that surround you as a leader and just tell you what you want to hear, or do you go down two or three levels in your organisation and talk to and mentor the next generation of people coming up?"
Towards a collaborative culture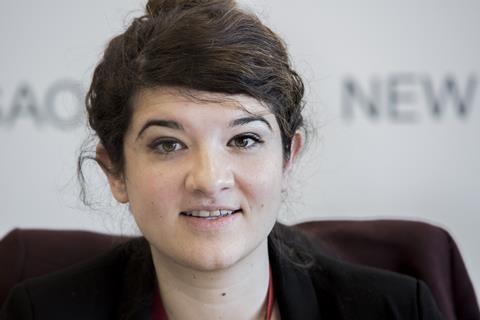 Like all roundtable participants, Mr Smith appreciated that a change within organisational culture wouldn't be enough to encourage new leaders – whether male or female. He felt system-wide change was needed. "At some point we have to move away from a target driven culture and a micro-management and a combative culture to a collaborative one," he argued. "The enemy is increasing population, multi-morbidity, cost of drugs, not the CCG round the corner from my big trust, or the local authority that's run out of money, or the royal college.
"That goes beyond this issue [of gender equality], but it's a component of this issue that we're facing," he concluded.
NHS Employers would like to thank JCDecaux for hosting this roundtable at their offices.
The panel
Janet Davies, chief executive and general secretary, Royal College of Nursing
Deborah Harris, non-executive director, Whittington Health Trust
Alison Hill, non-executive director, Royal Berkshire Foundation Trust
Deborah McKenzie, director of workforce and organisational development, Public Health England, and director for Civil Service Leadership Academy, Cabinet Office
Jenni Middleton, editor, Nursing Times (roundtable chair)
Danny Mortimer, chief executive, NHS Employers
Sarah Reed, network and project manager, NHS Clinical Commissioners
Ed Smith, chair, NHS Improvement and gender diversity champion for the NHS
Sarah Truelove, director of finance and deputy chief executive, Royal United Hospitals Bath Foundation Trust