Requests for off-payroll trust executives increased from eight to 36 in a year
The government has told the NHS to clamp down on off-payroll arrangements
"Really good people aren't staying in the service" warns expert
There has been a sharp rise in requests from trusts to hire interim executives on an off-payroll basis, HSJ has learned.
The increase comes despite the government insisting it will clamp down on off-payroll arrangements across the public sector.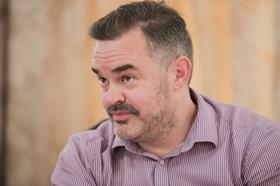 In 2014-15, the first year that trusts had to seek approval for off-payroll executives from the NHS Trust Development Authority, eight requests were made and permitted.
The following year, 36 requests were received, of which three were rejected.
The increase in requests for interim managers – paid up to £2,000 a day – is being linked to recruitment difficulties for senior posts.
Managers in Partnership chief executive Jon Restell said: "With financial and performance issues, and the regulatory pressures, for a lot of people it's just not worth it to stay in post or apply for jobs."
King's Fund director of leadership development Marcus Powell said the jump in interim requests was "a huge problem".
He added: "If you're having to go to the interim market to recruit really good people, it's saying that the really good people aren't staying in the service."
While interims could be helpful, there was also a benefit to building permanent relationships within an organisation, he said, adding: "If you're there permanently, the consequences of your actions stay with you."
There have been numerous government attempts to reduce the use of off-payroll interims, partly because some reduce their income tax liability by setting up a private company and paying themselves through dividends.
Employers are not obliged to pay national insurance on off-payroll salaries, or to provide sickness pay, a pension or annual leave.
Off-payroll salaries also tend to be less scrutinised than those of permanent employers, which can only pay a board member more than the prime minister's £142,500 salary with permission from the Treasury.
Steve Melber, director at Melber Flinn, which specialises in interim recruitment, said day rates could be pushed up by restrictions on the number of interims able to draw income from dividends, due to come into effect next year.
This was because the changes may prompt interims to retire or take fixed term contracts, thereby reducing supply.
A 2012 Treasury review concluded that board members and senior officials with significant financial responsibility must be on an organisation's payroll unless there are "exceptional circumstances", and for no longer than six months.
Health secretary Jeremy Hunt wrote to NHS chairs last June, reminding them of these rules and stressing the need to control senior leaders' pay in general.
He said: "Although these staff do important jobs and deserve to be fairly rewarded, it is vital that we do not lose sight of the need to ensure that executive pay remains proportionate and justifiable.
"More junior staff subject to tight restraint over their pay have the right to expect this, as do the public more widely."
He asked for reassurance that organisations were following the off-payroll rules, and also said a national pay framework for very senior managers was being developed with enforceable, benchmarked, rates.
However, Mr Powell said: "There are too many artificial constraints around getting the best people. Trusts go around the rules by getting interims. It's a false economy."
Chris Davies, healthcare practice director at recruitment firm Harvey Nash, said expecting organisations to pay interims no more than they would spend on a permanent post was "naive".
HSJ understands chairs have had no feedback on their responses to Mr Hunt's letter.
A Department of Health spokesman said details on the pay scheme would be released "in the coming months".