HEE will "significantly increase" international recruitment ethically over the next couple of years
Its director of global engagement says trusts must work together to create pastoral networks
Conversion rate for certain staff groups is as low as 4 per cent
The NHS must take a firmer grip of recruitment efforts in overseas countries, and make sure that trusts and health systems cooperate and adopt best practice, if targets are to be met, according to Health Education England's director of global engagement Ged Byrne.
Professor Byrne told HSJ that NHS workforce shortages meant international recruitment was "here to stay". He said the arm's-length body was attempting to "create transparency" in the process of international recruitment to "improve the conversion rates of those people who are expressing an interest in coming to work in the UK".
Professor Byrne said, for certain staff groups in specific countries, the "apparent conversion rate" between those expressing a desire to work in the UK and those who arrived here was "less than 4 per cent".
The HEE director explained: "We don't have any governance arrangements around how people are recruited. This is very often mandated by a whole raft of people [such as overseas recruitment agencies] who we don't have a relationship with.
"As a consequence, we are attempting to grab hold of that process and create a very positive experience for people wanting to come and work in the NHS by working with individuals in [their] country and through e-mentorship".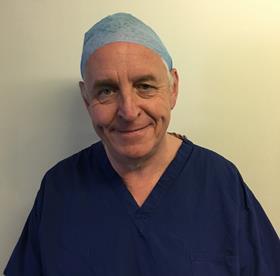 Ged Byrne, Health Education England's director of global engagement
Professor Byrne made it clear it was not his "job to criticise other agencies", but HSJ understands HEE has become increasingly concerned about unscrupulous and systematic practices, including overinflated promises, poor quality English language teaching and extortionate costs for recruits.
HEE works only with a small number of assured agencies, said Professor Byrne. These deliver in-country English language training through an approved UK faculty, monitor nurses who express an interest and help them through the recruitment process, and often have nurse finishing schools.
HEE is also developing two-way institutional and governmental partnerships so it can recruit through transparent 'co-development' agreements rather than just through commercial agencies.
HSJ understands HEE hopes this approach will push the poorly-behaved agencies out of the market.
Professor Byrne said that HEE has discovered the trusts that are doing better than others when it comes to international recruitment often have the same characteristics.
Larger institutions with "very good international reputations" find it easier to manage the process of international recruitment than others, he noted.
For others, he stressed it was important that trusts work with HEE to create a "quality-assured process which has good pastoral care for groups [of overseas recruits]".
Professor Byrne explained "attrition rates among international recruits are higher than UK graduates". This is often down to feelings of isolation and he emphasised the importance of local schemes that create local networks for those having moved to the UK to work in the NHS.
"Trusts need to work together," Professor Byrne added. "Either on an integrated care system or regional footprint."
He said HEE's work is focussing on building partnerships. He suggested that if "easy to recruit and hard to recruit organisations work together, they can create educational and service delivery opportunities in regions across the world".
He gave the example of a pilot in the north west where trusts have agreed to collaborate for the recruitment of doctors and nurses from South India.
"You recruit to a partnership that includes easier to fill areas and have agreements across the system about how these recruits are distributed," he said.
Professor Byrne stressed the nature of migration has changed over the years. He said people in emerging economies no longer want to emigrate into the UK permanently but instead use it as a "learning platform".
Professor Byrne also tackled the issue of 'brain-draining' when it comes to international recruitment and said HEE "will do nothing where we cannot demonstrate benefit with any partner country we have".
"Our focus on self-betterment and education will lead to increased opportunities for overseas graduates," Professor Byrne said. He stressed HEE would "significantly increase overseas recruitment on an ethical and mutually beneficial basis over the next year or two".
He acknowledged it was "perhaps not surprising there is a reticence for EU nurses coming to work with us", but added: "It is not a reflection of how good the NHS is as a learning environment. I have no doubt the attraction for EU staff will be restored."
"We are now in a position where we are highly competitive," he said. "As an educational offer, we are second to none."
Exclusive: Hiring 5,000 extra overseas nurses a year still likely to leave NHS short-staffed
1

2

Currently reading

The NHS must 'grab hold' of international recruitment