Chief executives find job rewarding but warn of lack of support from national bodies and regulators
"Oppressive" scrutiny hampers innovation, King's Fund report finds
NHS England summit described as "ritual humiliation and bullying session" by one former trust boss
Health Act 2012 criticised for 'disastrous' impact on the system
The "oppressive" scrutiny faced by NHS chief executives is hampering innovation and often amounts to "bullying", according to leaders interviewed for a new report.
The document, published by the King's Fund with NHS Providers, is based on a series of interviews with chief executives who are leaving the health service or have departed in recent years.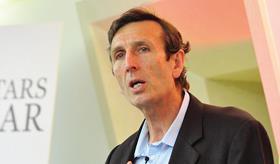 Although many of the leaders found the role rewarding, several were angry at what they saw as a lack of support by regulators and national bodies.
Heart of England Foundation Trust's former chief executive Mark Newbold resigned in November 2014 after Monitor raised concerns about waiting times and leadership.
Recalling a "risk summit" held by NHS England, he said: "It was like a ritual humiliation and bullying session."
The trust's board emerged from the meeting "deflated and offended by the attitude taken towards us", he added.
Catherine Beardshaw, who retired from Aintree University Hospitals FT last March, recalled "spitting feathers" after a hostile "quality summit" at which she and five colleagues were interrogated by 38 people from different agencies, including Healthwatch, Monitor and the Care Quality Commission.
Keith McNeil, who left Cambridge University Hospitals FT last year, a week before it was placed in special measures, said "there is no question that there is an implied bullying culture in the NHS… that keeps people quiet".
He said regulators forced hospitals to invest in things that did not improve outcomes, and patient care would improve if Monitor and NHS England "disappeared".
Several of the chief executives felt the situation had worsened in recent years.
Sir Jonathan Michael, who was chief executive of Oxford University Hospitals Trust until last year, said: "The regulatory framework does feel much more intrusive and oppressive than when I came in."
Regulators have no appetite for risk, which leaves leaders "paralysed by fear of doing something different," he said.
This was echoed by Karen Dowman, who is retiring this year after leading the Black Country Partnership Foundation Trust and its predecessor organisations since 1995. She said the "regulation and information demands have got overbearing" and were "a disgraceful waste of money".
A recurring theme in the report was the impact of the Health and Social Act 2012. The most common adjectives used to describe the changes were "disastrous" and "catastrophic", the report said.
Tim Smart, who left King's College Hospital FT last April, said: "I think the system was broken by the 2012 act."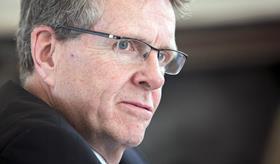 Mr Smart was last month appointed interim chair of Southern Health FT following a damning CQC inspection report. He said the dismantling of strategic health authorities was partly to blame for the NHS's current performance problems, as it left no one to bring people together and "make the trade-offs between different [clinical commissioning groups] and different hospitals and local authorities".
The loss of SHAs was felt by many of those interviewed to have led to a range of bodies filling the void, often giving conflicting messages.
Edward Colgan, who retired from Somerset Partnership Foundation Trust in December, said South West SHA had been "replaced with a whole myriad organisations and committees and groups, which are very difficult at times to navigate your way around".
King's Fund's director of leadership and organisational development Marcus Powell said: "In the context of this report, bullying is systemic… Not only that, the bullying is contagious and soon the bullied themselves become the bullies.
"The system must change in order to attract and retain strong leaders."
He welcomed the creation of NHS Improvement but said the government must be "the guiding force for change".
NHS Providers chief executive Chris Hopson said: "The job of a chief executive of a hospital or other NHS trust should be one of the most sought-after roles in the public sector. But these reflections from some of the NHS' most experienced leaders show first hand how all-consuming the job of running an NHS trust is these days.
"They are being squeezed by regulation, inspection, targets and form filling – all in the context of the longest running financial squeeze in the NHS' history. This is a much more hostile environment and, if we are not careful, we risk the CEO role becoming the impossible job that very few people either want or are able to succeed at."
Trust chiefs speak out against 'bullying' regulators
1

Currently reading

Trust chiefs speak out against 'bullying' regulators

2

3