Medical and workforce directors voice worries about impact of junior doctors contract
Cost concerns include higher pension costs and pay protection concessions
Warnings that trusts will need more doctors to maintain training and services
The new junior doctors' contract has sparked concern among NHS providers that concessions made by the government could impact medical staffing levels and make some services unviable.
Directors at a number of trusts have told HSJ they are anxious about the cost of implementing the contract due to higher pension costs and pay protection for existing doctors.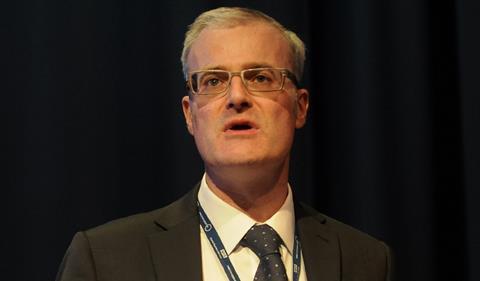 The problems are thought to stem from changes to terms and conditions such as extra provision for rest days and limits on consecutive weekends, which have emerged as trusts begin the process of redesigning their rotas.
The news follows Labour and the Liberal Democrats calling on the government at the weekend to suspend plans to impose the contract and pilot it in some areas instead.
NHS Employers has said it is aware of the concerns and would be offering support to providers. It called on the British Medical Association to allow junior doctors to work with trusts to redesign rotas.
A senior medical source at a major London teaching hospital told HSJ initial analysis suggested some areas within the trust, such as emergency medicine and intensive care, might need to increase their establishment of doctors to maintain training and service provision.
They said: "Breaking up the night shifts and reducing the maximum hours will mean the in-hours training time will be taken up with more rest time, particularly for the specialties with intensive out of hours rotas such as emergency medicine, intensive care and obstetrics. The [intensive care] rotas are particularly badly hit, where there is already a big recruitment problem.
"To preserve in-hours training opportunities and maintain a decent in-hours service we'll have to increase the establishment."
A clinical director in emergency care at another trust said: "Most emergency department rotas have juniors on more frequently than 1:2. So obviously [the contract changes are] good for juniors but means I need more doctors for the same weekend cover. And that's with consultants and middle grade doctors on the floor each Saturday and Sunday."
They added: "Another problem is the new definition of a night shift [any three hours after 11pm]. That is not unreasonable, but means that all [emergency departments] that have 2am or 3am finishes now have to either put in earlier finishes or limit them in the same way as nights, with 48 hours off after.
"A lot of the changes are actually very well meaning, but they'll have an impact, particularly around places like A&E which were maxing out on the previous contract. What I don't really comprehend is how the [Review Body on Doctors' and Dentists' Remuneration and the Department of Health] started off with the intention of rewarding the doctors who work most out of hours, and then ended up penalising that group the most. The BMA was complicit in that, too."
One director of workforce said they believed the new contract could make some high intensity services such as paediatrics, intensive care and A&E departments at smaller district general hospitals unviable: "This could drive service closure in some places if they cannot get the contract rotas to work at a much faster pace than we have seen before."
Another senior HR source said the costs of the contract had mounted as last minute concessions were made, with pay protection meaning there would be limited savings for providers in the early years.
HSJ spoke to a number of senior HR sources who all expressed similar concerns, though many said they were still working out the full impact of the contract.
NHS Providers chief executive Chris Hopson said: "[Trusts] are telling us they are concerned that implementing the contract will end up costing them more in 2016-17. They are in the middle of working through the implications of the contract on future rotas and we know there are some concerns.
"Clearly the impact will be different in different trusts, depending on their rota size, ability to recruit, and the type and range of services offered. Until that work is complete, it's difficult to know how serious or widespread these concerns are."
Danny Mortimer, chief executive of NHS Employers, confirmed to HSJ that providers were raising concerns and the organisation was working to understand the issues.
He also called on the BMA to allow doctors to help trusts design new rotas. He said: "Organisations are working through the implications of the new contract and that is going to take a bit of time. Their ability to do that work and do it well would be helped if the BMA withdrew its instruction to junior doctors not to participate in local conversations about rota design.
"There are some specific challenges we are aware of, particularly because of the implications of no consecutive weekends, especially in emergency departments. We are aware of those and we are talking to employers about how those can be picked up and addressed."
He insisted that NHS Employers had tested the concessions made with the BMA during negotiations, adding: "We had medical staffing experts in the negotiating room with us throughout the last three years.
"People are raising concerns and over the coming weeks we will be working through those concerns with a number organisations to understand them and to identify what further help the system might need to offer around rota redesign."