Workforce planning is still gripped by short-termism — we only think about it when in crisis, writes Chris Thomas.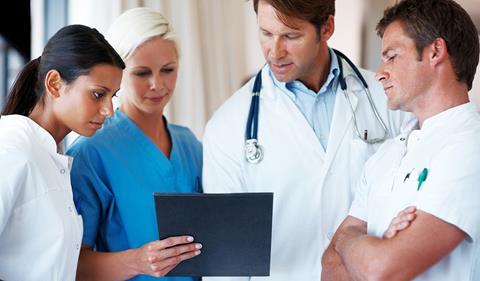 Boom and bust. It's the challenge that gives economists the most grief – the frustrating way economies suddenly plunge from times of plenty into recession. Since the NHS was formed, we have experienced a boom and bust cycle of our own: in our workforce. Today is a time of bust. But we too often forget that it is not the first time we have faced crisis since the advent of the NHS. Far from it, it's the latest in a long line.
The first workforce crisis was immediate. Having created a radical new health service, the problem became how we staff it. In this case, Windrush provided a significant number of staff – a debt we still owe. In the 1960s, a shortage of doctors again became a significant problem. Again, the solution was international – with none other than Enoch Powell orchestrating a global recruitment campaign.
Meanwhile, in the late 1990s and early 2000s, health workforce posed an inaugural challenge for Tony Blair's government. Official reviews were still highlighting the need for more staff in 2002, well into his second term.
Why do we keep stumbling into workforce crises? To quote Edmund Burke: "Those who don't know history are doomed to repeat it."
The boom and bust cycle needs to end. That is why the think tank IPPR is launching a new taskforce to learn the lessons and better understand the drivers of bust in the health and care workforce.
The problem is chronic short-termism - a sickness in our approach to workforce ever since 1948. We only think about our workforce when in the grip of crisis. But it takes five years to put a doctor through medical school – and more to see them fully qualified. The point of crisis is far too late.
Flaws
Our short-termism has three main flaws.
Firstly, it means we systematically miss the chance to address long-term trends in work – things like generational changes in attitudes to work, the rise of technology and new science, and shifts in the burden of disease – but which when they take us by surprise become huge constraints.
Secondly, we often look at workforce in a siloed way, rather than taking a whole system approach. We analyse how many more doctors and nurses we need in each bit of the system, without looking at how we can do things differently by joining care up.
Finally, it forces us to rely on current generations of professionals and policy makers to determine the future of the next generation. It's to the UK's credit that we have so many clinical leaders. But if policy is only made only by them, it will reflect the priorities, ideas and approaches of the past. We must give early-career professionals a voice to shape their own future.
These are problems that remain at the very heart of the government's manifesto pledges on the health workforce. They have promised increases of 50,000 nurses and 6,000 GPs. These might make good political pledges, but they are far from a cohesive vision of a future health and care workforce.
Instead, we need a plan that really addresses the shifting reality of workforce planning.
This means recognising that technology and new science will fundamentally shift what the workforce of the future looks like. It is not reasonable to think we can resist automation, but neither should it be implemented in an unthinking, unjust manner. Equally, as medical knowledge increases, the old training style of filling doctors with facts must evolve to recognise how quickly that knowledge goes out of date – and to equip professionals to work with, not despite, progress.
It means designing a workforce with the shifting burden of disease in mind. The change from acute to chronic conditions has already changed the types of care, and caregivers, we need. The shift to multiple, complicated conditions will require another paradigm shift.
And, it means recognising that what NHS staff want from their career is changing. They want flexibility, variation, equal pay, social purpose. But the health and care sector hasn't kept up with those needs as well as other, competing sectors.
At IPPR, we argue that the best way of preparing for the future workforce is giving future NHS professionals a voice and the power to shape workforce policy. Too often it is older professionals at the top of the profession who dominate these conversations. This makes it more likely that policy reflects the ideas, priorities and interest of the past not the future.
This is why we're excited to announce a new health and workforce taskforce made up of early career professionals from health and social care, as well as carers and patients. They will provide critical advice, insight and personal experience to the process.
Together, we will focus on genuinely proactive and sustainable workforce policy – that is long-term, integrated and primarily informed by those with the most to gain.
If you'd like to apply, or know someone who would, you can find out more here: https://www.ippr.org/jobs/ippr-health-and-care-taskforce-assembly-member