Rachel Purkett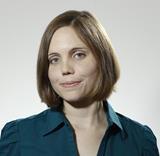 Rachel Purkett is HSJ's digital development editor.
Contact Info
Rachel Purkett
Digital Development Editor
Andrew Lansley has told Department of Health staff of plans to create employee-owned foundation trusts with public membership, bringing together elements of the existing social enterprise and FT models.

Andrew Lansley has written to the Office of Fair Trading, calling for an urgent investigation into the government's "preferred provider" policy.

Birmingham University professor of health policy and management Chris Ham is to succeed Niall Dickson as chief executive of the King's Fund.