Shaun Lintern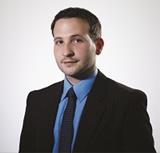 Shaun Lintern is a news reporter on Health Service Journal and Nursing Times.
Contact Info
Shaun Lintern
News Reporter
A West Midlands trust is claiming to have reduced the total number of forms nurses need to complete by 80 per cent, down from 1,500 to just 300.

Community providers have urged Monitor to support the development of new payment systems which will take investment away from the acute sector.

The chancellor used his autumn budget statement to warn of public sector pay restraint beyond 2015.