Tim Miller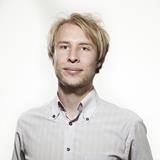 Tim Miller is HSJ's assistant online editor.
Contact Info
Tim Miller
Assistant Online Editor
The healthcare industry's most coveted awards are now caling for entries into 18 key categories across the health service.

Health Service Journal editor Alastair McLellan and senior correspondent Dave West have both featured on BBC programmes this week as NHS issues make the headlines across the country.

The inaugural Health Service Journal Efficiency Awards last night identified and rewarded the outstanding healthcare organisations who have successfully demonstrated tangible efficiency improvements and cost savings this year - while maintaining the highest standard of patient care.