Care Quality Commission announces first two mental health trusts in the country to be rated outstanding
Northumberland Tyne and Wear FT and East London FT have both been given the highest rating by inspectors
CQC deputy chief inspector of hospitals hopes both organisations will be an "exemplar" to other mental health providers
Two large mental health trusts have become the first in the country to be rated outstanding by the Care Quality Commission.
Northumberland, Tyne and Wear Foundation Trust and East London FT have both been given the CQC's highest rating.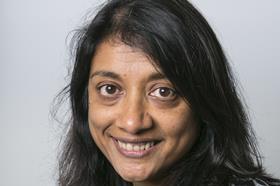 The regulator completed the first wave of comprehensive inspections for mental health trusts using its new approach in July.
The CQC's lead for mental health and deputy chief inspector of hospitals, Paul Lelliott, praised the leadership of both trusts.
He told HSJ he hoped the organisations would be "exemplars" to other providers in the sector as well as offering them advice on best practice.
Dr Lelliott added: "The bar to be rated outstanding is set quite high. We need to be impressed by what we find to rate a trust as outstanding.
"The thing these two trusts had in common was the quality and style of leadership. What we found was a very open culture where the leadership teams really valued the input and initiative of shown by frontline staff.
"I am hoping the two trusts will be exemplars for other mental health trusts and will be sharing what they have done with the rest of the providers and be something other trusts aspire to."
So far 17 mental health trusts have been rated as good – including Calderstones Partnership FT, which merged with Mersey Care FT in July – while 29 have been rated requires improvement.
Norfolk and Suffolk FT is the only mental health trust to be put in special measures after being rated inadequate in February last year.
Five mental health trusts are waiting for the results of their inspections to be published: Avon and Wiltshire Mental Health Partnership Trust; Derbyshire Healthcare FT; North East London FT; Oxleas FT; and Pennine Care FT.
The CQC rated Northumberland, Tyne and Wear FT as outstanding for being effective, caring, responsive, and well led, and good for being safe, following the two week inspection in June.
The inspectors found:
assessment of patients' needs was holistic and identified potential risks, with care plans developed with patients and carers to meet their needs;
the trust was open and transparent about safety and staff were encouraged to report incidents;
robust processes were in place to keep adults and children safe and protected from abuse; and
minimum staffing levels in mental health inpatient areas were agreed at a level to meet the assessed needs of patients.
However, the trust was told it should review: its use of mechanical restraint; the physical environment of the Alnwood medium secure children and young people's inpatient service; and the training of staff on mental health resuscitation.
Chief executive John Lawlor said the trust will take the CQC's recommendations seriously but he was "delighted" with the rating.
He added: "We have had a very detailed inspection and every single service has got at least a good. It's not just the overall story, it's across the full range of our services.
"We don't get everything right. As pleased as we are – and we are delighted, particularly for our staff – we don't have all the answers for everything."
East London FT was given outstanding for being caring, responsive and well led, and rated good for being safe and effective.
The CQC found:
the trust had a "visionary" board and senior leadership team;
staff worked with patients and carers to draw up care plans and provide "holistic" care;
a low vacancy rate for the London region with safe staffing levels maintained most of the time;
the trust had a reducing restrictive practices board working to ensure that physical interventions were only used as a last resort; and
serious incidents were investigated to a high standard, patients knew how to complain and complaints were taken seriously and investigated thoroughly.
The trust was also told it must improve by making changes to the alarm system in the learning disability ward to avoid "distressing" the patients; improve waiting times for memory clinics; and ensure care plans for patients with challenging behaviours have positive behaviour approaches.
Chief executive Navina Evans said she was proud that the "passion and talents" of staff had been recognised.
Dr Evans, who took over the role in August following Robert Dolan's retirement, added: "We have worked very hard to ensure we provide a high standard of care and we continuously review what we do to learn to do it better."
First mental health trusts rated outstanding by CQC
1

Currently reading

First mental health trusts rated outstanding by CQC

2