The news of David Fuller's assaults came as a horrendous shock to senior leaders at Maidstone and Tunbridge Wells Trust. But their ability to respond has been limited because of the need to keep the offences secret until the murder trial had concluded.
Nonetheless, the trust has set up an inquiry led by an independent chair – Sir Jonathan Michael, the former chief executive of both Oxford University Hospitals and Guy's and St Thomas Foundation Trusts. He will look into what lessons can be learned from the Fuller case and his final report may include recommendations for the wider NHS. Health Secretary Sajid Javid has said Sir Jonathan will now report directly to him.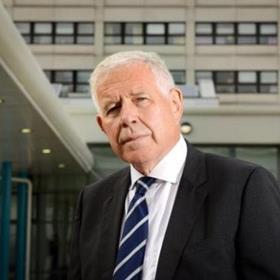 Progress so far has inevitably been limited. Sir Jonathan has not been able to interview Mr Fuller's colleagues and it is expected some of them will need some time to recover from the news of what he did before they are able to talk to the inquiry. Because of this, there is no fixed date for the inquiry to report. Sir Jonathan has, however, been able to start a paper review of the trust's processes.
HSJ has been aware of Mr Fuller's crimes since June, but agreed to a police request not to publish until the trial had concluded. It is now possible to reveals the full details of what HSJ discovered both below and in this narrative.
The trust has taken a number of steps to improve security at its Tunbridge Wells mortuary, although there is no evidence the previous levels of security were any less than those operating around mortuaries in other trusts.
The mortuary already had some swipe card-activated doors, but the remaining key-operated doors have been changed so they can only be opened electronically, allowing greater monitoring of who has accessed which areas. No one outside the core mortuary staff is allowed in the mortuary alone.
The "receiving room" where bodies are brought in from wards and from the community has always been monitored by CCTV. Bodies are then placed into fridges which can also be accessed directly from the post-mortem room. In line with other post-mortem rooms, the one at Tunbridge Wells hospital did not have CCTV, mainly to protect the dignity of the deceased.
This meant Mr Fuller did not need to remove bodies from the receiving room and transfer them into the post-mortem room, which would have been caught on CCTV.
The trust has now installed CCTV which shows the fridge doors in the post-mortem room, so if these are opened it is captured on camera.
The other recent change is the standardisation of how bodies are stored. Bodies from the wards arrive in shrouds while those coming from outside the hospital may be covered by a variety of materials, including ambulance blankets. All bodies are now placed in body bags, which are then sealed. Anyone who opens a bag has to break the seal, leaving evidence that a body has been disturbed.
100 corpses sexually abused in two NHS mortuaries over 12 year period
1

2

Currently reading

Former trust CEO to lead investigation into mortuary offences

3