How best to handle religion within an organisation is an habitual HR headache in the NHS, but it is possible to achieve equality without homogeneity, explains Jim McManus
John Browne, the former chief executive of BP, explains in his new book that an inclusive business environment can increase people's productivity by up to 30 per cent. That feels right for those of us who've worked in diversity for some time, and is backed up by good psychological studies.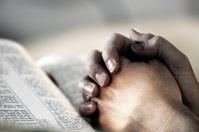 The NHS and the public sector have generally made good strides in equality for some groups but there is more to be done on all fronts. On disability and faith in particular – many would say on race and gender too – we have a significant way to go.
Most big businesses are getting their heads around faith inclusion in a way that suggests the NHS has something to learn. One of the country's biggest retailers' faith policy says inclusion of staff faith enhances productivity and connects them with their customer base. There is a bottom line gain.
Religious doubts
I conducted a survey with a colleague of every NHS trust in England and Wales in 2008 which identified that religious belief was the diversity topic most trusts felt least sure about, and where they had most problems with HR processes.
That survey resulted in a guide, Making Religious Diversity Work for Your Trust, being sent free to every trust. A new version, with multifaith stakeholders, is about to be updated and reissued.
There were several challenges. They were:
a fear of religious and other equality protected characteristics clashing – those trusts that understood people of complex diversity, for example, of faith, disabled or lesbian, gay, bisexual and transgender, tended to be doing better on this;
a lack of knowledge of what to do;
wrong assumptions that faith is a very minority interest; and
uncertainty about handling grievances and disciplinaries where faith and other equality characteristics were an issue.
Those trusts doing better had established some policies and guidelines, and applied lessons from LGBT or gender inclusion to faith, resulting in what one HR director described as "unleashing a significant trend of loyalty and values which helped us no end in some of our [Care Quality Commission] inspections".
'There is a difference between treating all faiths equally and not putting one above another and silencing them'
This is echoed by Duncan Selbie, chief executive of Public Health England, who recently said that faith based activity is of huge significance to people and their health and wellbeing, and should be celebrated.
But problems remain. A government guide on religious diversity in the NHS was withdrawn in 2009 because faith groups felt it did not represent them. Since then, progress has not always felt like it has managed to get the results for workforce and patient inclusion that it should have.
Focus on faith
Earlier this year, wondering whether we'd made progress, and to support some continuous personal development work I was doing, I conducted telephone interviews and a couple of focus groups. The results weren't always encouraging. It included:
some trusts felt the approach of treating every religion as if it were no different had effectively backfired, with nobody being happy with it;
patients in some trusts reflected that while generic chaplaincy had its values, a live connection with their own faith community was most important and was the single best thing a hospital could do for them spiritually;
two trusts felt their approaches to ensuring Muslim and Sikh patients and staff were engaged on their needs paid dividends, and were rolling this out to other faith groups;
some trusts were actively engaging on the issue, especially because of the particular characteristics of their staff – large numbers of Filipino, Muslim, or in one case, Indian Catholic nursing staff;
mental health training for faith communities, which specifically addressed religious conceptions around faith, helped embed mental health coping strategies in one area; and
in one area, using faith concepts to underpin self-management resulted in reduced fasting of people with diabetes during Ramadan, and fewer emergencies.
That said, it's clear that this is an issue trusts still struggle with, and a mix of falling religious literacy, suspicion about what happens if we "let faith in" – it's already there – and legitimate but over-egged worries about religious hostility to LGBT folk are hampering progress in some areas.
This is ironic in a system that had religious values – and usually religious institutions – at its foundation.
Balancing equality
But there are signs of good progress and some quick wins.
Multifaith organisation FaithAction, which is a strategic partner of the Department of Health and Public Health England, can help with national and local contacts of all faiths.
Second, several trusts have held workshops on how to approach faith as a positive asset, working initially with religions, then including all diversity groups using the NHS constitution as a starting point.
The NHS could also usefully learn from the all party parliamentary group on faith and society's work on local authority and faith group covenants.
The key lesson is that you can't take an approach to one protected characteristic that is inclusive, and to another that is cautious, resistant, frightened or catch-all. That way lies reputational damage and employment tribunal claims.
Faith in the future
There is a difference between treating all faiths equally and not putting one above another, and silencing them. Eliminating and homogenising the role of faith has backfired on employers time and again.
And anyway, John Browne is right: you're missing out on productivity gains and links to your patients. Setting a clear framework pays dividends, and that means spiritual care needs to be as personalised as anything else, recognising the specific needs of different populations. You need to approach faith realistically and positively.
'Eliminating and homogenising the role of faith has backfired on employers time and again'
In September the first of a series of events on the scientific evidence for connections between faith and health will be held for policymakers, organised by FaithAction and a range of partners, with support from Public Health England. Out of this will come some simple guides and tools for policymakers.
In the meantime, you need to look at what a systematic approach can bring to the table. There are some real leaders. I'm hoping to compile good case studies beyond what I already have. If you think you have something to offer, let me know.
Jim McManus is director of public health for Hertfordshire County Council, a qualified HR practitioner and vice chair of the health and social care advisory group for the Catholic Church in England and Wales. He has worked for the Lord Chancellor to advise the judiciary of England and Wales on equal treatment policy and practice