The radical changes needed to improve the NHS will be much more attainable if we find the right people with a vision to lead, inspire staff and facilitate rigorous progress, argues Nick Black.
The need for trust boards to manage the quality of the care they provide more effectively is no longer simply desirable; it is essential.
'Managing quality of care is no just desirable, it's essential'
Robert Francis's conclusion that the problems at Mid Staffordshire Foundation Trust were "primarily caused by a serious failure on the part of a provider trust board" was an extreme example of widespread inadequacies in boards, seen repeatedly in the Keogh review and subsequent Care Quality Commission inspections.
We shouldn't be surprised by this, given the challenges to achieving high quality services:
the growing complexity of care;
the requirement for improving productivity;
increasing patient demand and expectations; and
the absence of an executive board member with training and expertise in this field.
We wouldn't expect competent financial management without a director of finance (and a non-executive director with financial expertise), so why do we expect quality to be managed without similar expert leadership at board level?
What does this say to patients and staff about a board's view of the importance of quality?
Quality is everybody's business
A chief quality officer is needed.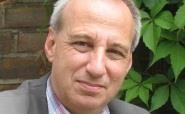 Quality will remain "everybody's business", with other board members sharing responsibility (and the chief executive and chair ultimately responsible), just as the presence of a finance director doesn't absolve other board members, and indeed all staff, from responsibility for good financial management.
Many boards will claim that medical and nursing directors already undertake quality management adequately.
'We need chief quality officers with vision to lead, inspire staff and facilitate rigorous improvement'
And despite a myriad of other duties and the need to prioritise short term fire fighting, some medical and nursing directors can indeed point to notable achievements in transforming service quality. But far too few to meet the radical changes the NHS needs.
We need chief quality officers with vision to lead, inspire staff and facilitate rigorous assessment and improvement of quality throughout their trust. They will need to possess expertise in:
the technical and scientific aspects of how to assess all the domains of quality (effectiveness, safety, experience);
understanding of behavioural and organisational barriers to achieving change; and
awareness of the constantly shifting arena of national policy developments, all of which have consequences locally for healthcare quality.
Rising to the challenge
How will they meet such challenging objectives?
First, they will need to bring together and coordinate activities across the three domains of quality - which, for questionable reasons, are currently the concern of different staff and managers, for example patients' experience is the province of nursing but effectiveness is doctors' responsibility.
'The effectiveness of care should be considered together with patient experience and safety'
It makes no sense to consider the effectiveness of care separately from the patients' experience and safety when the three are inter-related.
Second, they will need to instil scientifically rigorous methods for assessing quality in all clinical areas, unlike the current patchwork.
Third, most clinical and non-clinical staff need help and advice about how they can achieve quality improvements to the services they deliver. There are a raft of approaches available to aid implementation that most staff are, understandably, not familiar with.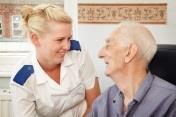 Fourth, chief quality officers would be ideally suited and informed to coordinate and lead the trust's dealings with outside agencies regarding the quality of their services; be it with commissioners, academic health science networks or regulators, as well as with the public.
And finally, as director of a trust "quality department", they can bring together all those staff who have for years been striving to help improve quality despite little recognition and influence: those working on clinical audit, clinical coding, infection control, patient surveys, even perhaps in research and development.
There will be additional benefits from incorporating other existing resources - Foundation Programme doctors' mandatory clinical audits, clinical consultants' paid sessions on audits, and, importantly, public volunteers.
The development of this not inconsiderable resource can be enhanced further by coordinating and facilitating education and training in quality management for staff throughout the trust.
The ambitious goal is achievable
So where might we find such paragons of virtue to become chief quality officers?
They'll be found in trusts, already displaying the ability to build consensus, and with a passion for quality assessment and improvement.
They will probably be clinicians but needn't be. What is important is that holders of this post have or can acquire credibility and trust with clinical and senior managerial staff.
While each will already possess some of the necessary expertise and competencies, all will require some personalised experiential training to complete the necessary range of skills.
'Chief quality officers could lead on delivering the re-imagining of healthcare needed in the NHS'
To support them, boards will also need to appoint a non-executive member who understands how to manage quality.
This ambitious vision is achievable.
In the next three years a cadre of chief quality officers could be produced.
Focused on the long term needs of their trust, they could lead on delivering the re-imagining of healthcare that is needed to maintain the NHS.
They're out there. They just need to be identified, supported and encouraged.
Nick Black is a professor of health services research at the London School of Hygiene and Tropical Medicine