When it comes to innovation, and introducing models of care that work best for local populations, Monitor will not stand in the way, writes its chief executive David Bennett
We all know the NHS must change how it delivers care to meet growing patient needs in a challenging economic climate. The NHS Five Year Forward View set out our direction of travel towards expanding primary care, shifting care out of hospitals into the community, and integrating services across settings. In turning our attention to how to introduce these new models of care, we are now looking at what new forms NHS organisations might also adopt.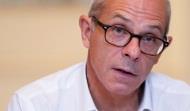 'These locally led initiatives challenge the perception of a monolithic NHS'
NHS leaders around the country are already responding to this challenge. For example, Northumbria Healthcare Foundation Trust's acquisition of community services and delegated adult social care is a case study for acute trusts wanting to coordinate care across different settings so it is joined up for patients.
At the same time, the four acute trusts that set up the Southwest London Elective Orthopaedic Centre showed how an integrated network of specialist services can concentrate scarce resources, avoid duplication and improve care pathways. This venture replaces more joints each year than any other UK centre, and boasts improved patient satisfaction and outcomes as a result.
In addition, some specialist providers now run services closer to people's homes, such as Moorfields Eye Hospital Foundation Trust, which offers treatment at more than 20 locations, including local opticians. Other organisations are considering whether informal networks or chains would give patients more efficient, better coordinated services.
These locally led initiatives challenge the perception of a monolithic NHS, and contradict those in the sector who say that regulatory barriers are blocking their efforts to deliver care differently. As the regulator, Monitor will not stand in the way of innovation, and will support providers and commissioners who introduce the models of care that work best for their local populations.
Support NHS leaders
We do not advocate any particular organisational form. Our focus is to support NHS leaders in developing approaches that meet local needs and circumstances. We agree with Sir David Dalton that the sector must drive the adoption of new organisational forms, and the role of the centre is to create a more permissive environment, removing barriers and enabling change.
There will be risks associated with this. Our regulatory approach will continue to be proportionate and give organisations flexibility to make the changes that patients need. For instance, we have adjusted the risk rating of foundation trusts undertaking transactions that could have negative short term implications in order to give them time to implement improvement programmes.
'We are supporting local leaders to explore new organisational forms and models of care'
We believe it is important to stress as well that better integrated care does not necessarily mean full scale mergers and acquisitions. New technology and changing work patterns can support joined up care without any formal change in organisational structure.
Nevertheless, change is not happening fast enough to overcome the significant challenges the NHS now faces. So what more can we do to help providers and commissioners explore and move to new models?
First, we are adapting our mechanism for assessing would-be foundation trusts to accommodate new provider models. We recently authorised the first two community foundation trusts in Derbyshire and the North West, providing services closer to home. We are exploring how to regulate new types of NHS organisation with governance structures that are unfamiliar in the sector, such as acute chains or accountable care organisations, to ensure our approach remains flexible and does not stifle changes that benefit patients.
Second, we are developing the NHS payment system to incentivise coordinated care for patients and accommodate new delivery models. In the last six months, commissioners and providers have taken advantage of new rules to develop more than 200 local variations to the national tariff. These innovative approaches include payments for whole pathways of care, such as for someone diagnosed with diabetes, or capitated payments that set an annual care budget for an individual.
Third, we are supporting local leaders to explore new organisational forms and models of care, such as the integrated care pioneers, or our work with the local health economy in Greater Manchester to see whether and how Tameside Hospital Foundation Trust could become an integrated care organisation to help address both the quality and financial challenges it faces.
No excuses
In all of this we also aim to help providers and commissioners get the best results for patients by working with the grain of the choice and competition rules. We believe that better integrated care, choice and competition are not mutually exclusive, and integrated services that aim to provide the best possible care for patients are likely to raise few competition concerns.
'Be bold, and think about what your organisation can do to make change happen. Regulatory barriers should never be an excuse'
Of course, there is always more that can be done, and the Dalton review will highlight this. The importance of local leadership and effective relationships in driving change cannot be overestimated, especially while public and political concerns about the need for change remain widespread.
Meanwhile, we encourage commissioners and providers developing new models of care to keep going. If in doubt, tell us about your plans. Be bold, and think about what your organisation can do to make change happen. Regulatory barriers should never be an excuse: if you think you've found one, tell us and we'll address it.
David Bennett is chief executive of Monitor