The move from a private residence into a care home is often one of the biggest faced by an older person. Their family or carer must not dictate what is best, but present them with the options and let them choose, says Maggie Holloway
The whole care strategy is underpinned by personal choice. Not just in the big, life changing decisions, but the smaller, day to day preferences. This can include what time residents get up, when they eat, and in which activities they participate.
This is also the case with the big decisions; the largest of which is often whether an older person is to become a resident.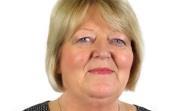 'It is a family or carer's job to present the options, not make the decision for them'
I feel strongly that it is not up to a family or carer to dictate what is best for an older person.
Instead, it is their job to present the options in the best way and leave the choice to their loved one.
One method I use is to sit with an older person who is reticent to enter a home but whose family believes it is in their best interest, and make a list of the positive and negative feelings they have about care. I revisit a couple of months later and re-evaluate the list.
This often helps older people to make the decision on their own terms.
Maintaining independence
All of the above is done in order to give people a sense of independence and ownership.
'Just because somebody is vulnerable, it isn't justifiable to take away their right to choose where they live'
Just because somebody is vulnerable, it is not justifiable to take away their right to choose how they live.
This principle extends to within the homes. Resident associations exist, and representatives will attend meetings with the key home staff, such as maintenance and chefs, to raise issues and highlight their wishes.
There are also a number of tools used within homes that help older people maintain their individuality and independence.
These include Wi-Fi or internet terminals in homes; mobile phones; television magnifying screens; earphones for television; and dementia friendly computer programmes.
The transition
Moving from a private home into a care home is often an understandably difficult decision for older people.
'Moving from a private home into a care home is a difficult decision for older people'
As mentioned previously, this isn't something that should be dictated to people; instead, it should be their choice.
In addition to the measures outlined above, my advice is to take the following steps:
transition slowly from home to care home;
start by introducing a carer into the private home;
allow for occasional respite care, where the prospective resident spends a day or two within the care home, allowing them to meet people and become comfortable with the surroundings; and
complete transition into care home.
These steps will allow an older person to make their own decisions without overwhelming them.
Maggie Holloway is the team manager of the advice and support team for the Royal Masonic Benevolent Institute and the Central Masonic Charities. She specialises in person centred care and provides support and advice for vulnerable older people and their families