Nicola Sturgeon's insistence that Scottish MPs will vote on English NHS decisions is motivated by fears the Scotland's health service's budget will be cut, says James Tout
The new Scottish first minister, Nicola Sturgeon's announcement that Scottish National Party MPs could vote on laws affecting only England met with predictable indignation from some sections of the London press.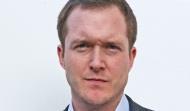 But the example she used – that the SNP would back laws that reverse the alleged privatisation of the English NHS – underscored how the health service is fast becoming the key battleground of the general election.
With big shoes to fill, Ms Sturgeon's dramatic intervention – a departure from the SNP's traditional policy of abstention from such votes – might be seen as an attempt to step out from behind Alex Salmond's ample shadow and make her own mark on the national political agenda.
Pain for Labour
But it also represents an overture to Labour.
Ms Sturgeon was effectively offering to back shadow health secretary Andy Burnham's pledge to reverse many aspects of the Health and Social Care Act 2012, which he claims has ushered in the spectre of the private sector (although seeming to forget that private involvement in the NHS was hardly unknown under the last government).
Specifically, Mr Burnham claims the act obliges commissioners to put all contracts out to private tender, by stating that NHS services can be delivered by "any qualified provider". He has committed to altering this so that NHS organisations always get first dibs.
'Throwing allegations of cuts around is risky business'
But any potential detente between Labour and the SNP – arch rivals in the independence referendum – seems to have been lost on new Scottish Labour leader Jim Murphy, perhaps still picking eggshell out of his hair.
His reiteration of the mantra that a vote for the SNP will help David Cameron back into power was suggestive of the icy enmity Mr Murphy feels towards the nationalists.
But with the latest poll predicting as many as 55 of the 59 Scottish seats in Westminster going to the SNP in what would be a massacre in store for Scottish Labour, Murphy's influence post-election may well be much diminished, particularly after his timetabled departure to Holyrood.
Barnett cuts
While the political machinations will continue to play out, it is worth examining why Ms Sturgeon would have felt moved enough to alter a longstanding SNP principle in a way that was sure to lead to further calls for "English votes for English laws" to be enshrined in statute.
Her justification was the impact changes to the NHS budget in England could ultimately have on the money available for the Scottish NHS via the Barnett formula.
Ms Sturgeon made plain in an interview with Channel 4 News that she believes the outsourcing of services piecemeal in England will ultimately lead to a cut in the "public contribution to our health service", suggesting that the Conservatives could cut core NHS funding as the private sector's involvement grows.
'UK government politicians would dispute the notion that the NHS is being privatised'
But throwing allegations of cuts around is risky business. Independent research suggests the Scottish NHS has had a real terms cut to its budget of 1.2 per cent in the last five years (the Scottish government disputes this) – whereas in England the NHS budget has actually gone up by 4.4 per cent.
So perhaps this championing of the anti-privatisation cause is Ms Sturgeon's attempt to divert attention from problems closer to home.
Whatever the motivation, though, Ms Sturgeon's views on this subject are probably more in line with those of the English public than David Cameron's – polls have shown that up to 85 per cent of people oppose NHS privatisation.
UK government politicians would, of course, dispute the whole notion that the NHS is being privatised, arguing that only 6 per cent of commissioners' budgets go to private contractors.
Fake shakes
So is the concern from Scotland phoney? Not exactly.
Currently, the English and Scottish NHSs are achieving similar results despite the latter having resisted the introduction of private involvement. On accident and emergency waiting times, for example, Scotland appears to be performing comparably with England, and much better than Wales or Northern Ireland.
And on referral to treatment, NHS Scotland is seeing 98 per cent of patients within the 18 week target, compared with 95 per cent in England.
'Scottish NHS's ideological commitment to keep out the private sector may be left with fewer options for innovation to cope'
But the concern may arise from the forecast £30bn shortfall in English NHS funding by 2020, which NHS England believes can only be plugged with massive efficiency savings and radical restructuring, plus £8bn per year extra funding, articulated in the NHS Five Year Forward View.
"Efficiency" may mean more private involvement, and if commissioners in England are able to deliver quality services more cheaply by outsourcing – this might provide the rationale for government to cut funds to the NHS.
If passed on through the Barnett formula, this could mean severe cuts to the Scottish NHS, which because of its ideological commitment to keep out the private sector, may be left with fewer options for change or innovation to cope.
Some might argue that what matters is what works. But the SNP has invested huge political capital in the idea of a "fully public NHS". To admit that there might be more cost effective ways to deliver healthcare would constitute a huge loss of face.
Conversely, there is little evidence that private involvement is helping to increase efficiency or significantly cut costs, with the Hinchingbrooke debacle emboldening those who argue healthcare should be a purely public sector affair.
James Tout is senior consultant of Journalista