This week: Philippa Whitford MP, SNP health shadow
Why she matters: The most experienced medic in the House of Commons. Woe betide the minister or shadow spokesperson whose grasp of the evidence for an assertion is not rock solid. Earlier this month she won the Patchwork Foundation's 'People's Choice' MP of the Year – a prize won in the past by Diane Abbott, Jo Cox and Sadiq Khan.
***
Had Philippa Whitford been a character in an Edwardian novel she would have been referred to as a "formidable lady."
The distinguished former breast surgeon saw off a series of challenges during her medical career, including being one of the first women in a very male specialty and taking time out in her early thirties to work as a "war surgeon" in the Gaza Strip (a region she continues to visit).
Dr Whitford was swept into Westminster in 2015 on the back of the huge surge in support for the SNP at the age of 56.
A sign on her office windowsill reads: "Well-behaved women rarely make history."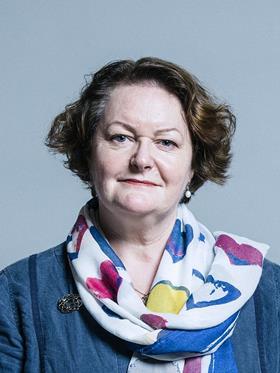 Both front benches found out quite how formidable Dr Whitford is very early on.
"It was really a shock how appalling the debate [on NHS issues in the Commons] was. [I thought] 'Oh my God, what have I done? I used to do a useful job. What on earth am I going to do here?"
The cause of her ire was debate on the four-hour A&E target between former health minister Ben Gummer and Labour's ex-health shadow Heidi Alexander.
"From the word go, they were just shouting at each other. Then the penny dropped, they aren't debating about the NHS, they're just banging each other about the head. I honestly thought of leaving the chamber because I thought, what is the point in taking part in this?
She did not and instead "stood up and gave them my full 'Prime of Ms Jean Brodie'."
Dr Whitford never watches her own speeches, so "I don't know if I wagged my finger, but I definitely mentally did.
"I said: 'this debate is a disgrace. Six weeks ago, I would have been on the ward and if I had watched this [debate] involving people who were making decisions about the NHS, I would have been woefully depressed."
Unsurprisingly, the tone of the debate changed, and all subsequent speakers were keen to show their engagement with its substance, although Dr Whitford is sure many MPs left the chamber thinking, "who the hell does she think she is. She's barely through the door."
'I was sitting there on 16th of July 2015 when he started to attack consultants and junior doctors about people dying at the weekends and talking about us not working out of hours'
Unsurprisingly, the former surgeon soon found herself at loggerheads with health secretary Jeremy Hunt.
"I find Jeremy fairly arrogant. He took different approaches and in the first year or so [he paid] me lots of compliments, 'the honorable lady's huge experience, blah blah blah'. Then it gradually became kind of trying to find ways of attacking me. I would ask a health question and his response was 'yes, but in Scotland people die younger'."
Things came to a head when the former health secretary began his drive to achieve 24-7 working in the NHS.
"I was sitting there on 16th of July 2015 when he started to attack consultants and junior doctors about people dying at the weekends and talking about us not working out of hours. [I thought] 'Excuse me, pal. I've spent 33 years working out of hours - my husband's going to think I've been having affairs if you say that'."
As might be expected from someone who had played the leading role in developing the breast cancer standards for Scotland, Mr Hunt's use of statistics to support his case enraged Dr Whitford."
"He was planning to spend all of these billions on having all of this stuff open at weekends, like toenail clinics, instead of actually dissecting out what the real issue was."
Rabbit in the headlights
But Dr Whitford has some sympathy for ministers trying to get to grips with the complexities of the health service, particularly junior ones who "change all the time". She remembers when Philip Dunne was appointed and "he was in front of health committee three weeks later like a rabbit in the headlights."
And it would wrong to suggest that the Ayrshire MP has had a totally negative experience in the Commons.
"What pleasantly surprised me was that people in the House treat each other like decent human beings. I've got letters from all over the House [saying] 'that speech. Brilliant. Nailed it'. Even in health debates where I'm not pulling any punches, I've had people come up from both Labour and Conservative to me at the end to say, 'brilliant speech'. People admire it if you do something well, regardless of whether they agree. That was a big surprise".
She enjoys working with MPs from other parties – even the Tories. "Obviously there are dyed-in-the-wool marketeers within the Conservative Party. But equally, there's also people who don't want that for the NHS and it's just trying to get them to understand the waste that is actually happening because you're running it like a market."
Asked if she found the transition from senior medic to junior politician hard, Dr Whitford says her medical career path gave her a distinct advantage.
Fish out of water
She was told "from medical school" that as a woman she "couldn't do surgery". "Somebody once said to me, 'the only thing you're not is black'." she remembers.
As a result, she did not arrive in the Commons as a "Sir James Whatnot", she knew how to "fight for" what she wanted.
"Of course, to begin with you're like a fish of water. [But] I'm a quick learner, I work hard, I do a lot of homework." The "intellectual challenge of debating" was also one she felt very comfortable with as a senior medic, freely admitting that this confidence and preparation allows her to "wing it" on subjects she is less familiar with.
But most of all she saw that this "place needed people who can say, 'actually this is what the real world is like.'
"[As a doctor] you know how to read a research paper, how to read statistics, how to challenge them. [It's shocking] the number of times stuff is just parroted in here. If it was an SHO conference, they would be pulling it apart."
She likens constituency surgeries and casework to "doing a clinic".
Constituents "tell me about their problem she says, and I have to "diagnose what the issue is" and work out how to help. She also says after spending "years telling people they've got cancer", she is pretty good at "breaking bad news" and "won't pretend I can fix something that I can't."
The one aspect of her work as an MP she finds really challenging is time-management.
"In the NHS I would never be double booked, I'd either be in a clinic, teaching or operating. Double booking was a catastrophe. Here you are like triple booked and you're whizzing around doing things that are horribly superficial. I find that quite difficult, [but] I have a real problem with saying no."
Next week: The Bedpan will probably take a break until January 6
Coming up: Jeremy Heywood: an appreciation
If there is any political figure you would like me to interview, please email alastair.mclellan@wilmingtonhealthcare.com or if you are reading this on the website leave them in the comments box.
Past bedpans
Sarah Wollaston: part two - the role of the Commons' health committee
Taxpayers' Alliance chief executive John O'Connell