Effective engagement of staff makes a profound difference to the experience, safety and outcomes of patients. The Best Places to Work list reinforces this mantra, writes Danny Mortimer
NHS Employers is a proud sponsor of HSJ and Nursing Times' Best Places to Work.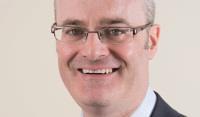 Michael West has compellingly evidenced our instinctive belief: that effective engagement of staff makes a profound difference to the experience, safety and outcomes of patients.
The organisations on this list reinforce Professor West's research, while also reflecting the efforts of organisations to sustain and improve the experience of their people in the face of financial and service pressure.
The NHS Five Year Forward View highlighted in particular the contribution the NHS as a group of employers must make to the health and wellbeing of people and communities.
A long standing commitment to healthy workplaces characterises many of those featured on this list. This provides evidence to policy makers that the practice to support the ambition in the forward view can already be found across the NHS.
Challenges remain however and there is clear variation in the experience of the 1.4 million NHS workers.
The NHS is this year renewing efforts to address the poorer experience of black and minority ethnic colleagues, and is also rightly focusing on the poorer experience and opportunities of other communities.
'A long standing commitment to healthy workplaces characterises many of those featured on this list'
Sir Robert Francis has also challenged us to ensure there is freedom for people to speak up, and for their feedback and concerns to be welcomed and supported.
I know all employers are committed to addressing these issues, and look forward to their efforts being reflected in future year's best places.
Congratulations to all those on the list.
Danny Mortimer is chief executive of NHS Employers
Best Places to Work - how we identified them
This supplement is about celebrating the best employers in the NHS. Our aim is to recognise those organisations across the country that are working the hardest for their staff, striving to create workplace environments where staff can enjoy their work.
Identifying and recognising this high performing group of public sector healthcare employers is a joint effort between HSJ and Best Companies Group, an independent workplace research firm that specializes in identifying and recognising great places to work in the US, Canada and UK.
The list is compiled as follows.
Using data provided by the NHS staff survey (an annual employee engagement survey conducted across the NHS organisations), we analyse performance in seven key areas:
Leadership and planning
Corporate culture and communications
Role satisfaction
Work environment
Relationship with supervisor
Training, development and resources
Employee engagement and employee satisfaction
Organisations are ranked by performance and the top performing 100 providers and 20 clinical commissioning groups are identified and listed alphabetically. We aim for a 60:40 acute to "other" trust type ratio for our top 100 providers. This year, that list identifies 42 acute trusts and 58 highest ranking "other" trusts: specialist, mental health and community trust providers. Note that ambulance trusts were not excluded from our analysis: none of them were top performers.
The resulting list is then sense-checked by a panel of experts, including people from NHS Employers, HSJ and Managers In Partnership.
We recognise that organisational size makes it unfair to compare CCGs with providers, so have created a separate list for CCGs. In total, then, our list names 120 top NHS organisations.
To supplement our analyses, we also carry out a detailed employer survey that asks for information on a range of subjects, from vacancy rates to benefit packages for staff. Results of this are built into our Best Places to Work benchmark report, which provides detailed performance insight. These benchmark reports are used to provide the profiles of our winners and runners up.
The supplement presents a summary of each organisation with supplementary data points, sourced from the NHS staff survey and the Health and Social Care Information Centre.
HSJ reveals the best places to work in 2015
1

2

Currently reading

Top employers boost belief staff engagement improves patient outcomes