The media storm that blew up in the wake of the death of Baby Peter meant the NHS and politicians felt pressured by the public and media to take action against those responsible. But we must distinguish accountability from blame, argues Malcolm Green
The television programme Baby P: The Untold Story on BBC1 on 27 October was shocking.
It is tragic that a toddler was battered to death by his mother Tracey Connelly, her boyfriend, and her boyfriend's brother.
'Familial child homicide is all too common in our society'
All were convicted but sadly familial child homicide is all too common in our society: there have been 260 fatalities since "Baby Peter" - one every 10 days.
The appalling message of this film is how the lives of caring professionals were caught up in a whirlwind of public and political venom and changed forever, without due process or legal procedure.
Media storm around tragedy
The facts are at one level simple: Baby P was on the risk register and he died of horrific injuries.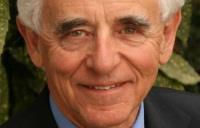 He was known to social services, healthcare professionals and the police, but still he died.
A media storm blew up: questions were asked in parliament, inquiries were set up and social services were in the frame for blame.
The director of children's services in Haringey, Sharon Shoesmith, was fired at the insistence of shadow chancellor Ed Balls.
'The director and social workers were hounded out of their jobs and careers'
She and the social worker who worked with the Connelly family, along with three more social workers, were hounded out of their jobs and their careers and Peter's social worker had to leave her home of 19 years.
These actions pacified the public and the media, and the world moved on.
Dangerous deception
But this film dug deeper into the story.
Key players were interviewed calmly and reflectively. Participants gave an impression of looking back with honesty on the hurricane of events that overtook them late in 2008, following the trial and conviction of those responsible for Peter's death.
'No alarms were raised by the police or health services'
Peter's social worker, Maria Ward, accepted that she had been duped by Tracey, who showed little of the usual features of abusive parents: she was cooperative, plausible and concerned.
Peter's relationship with his mother was loving. Tracey's mother explained that her daughter continually deceived even her.
The boyfriend only appeared towards the end, and was a shadowy figure rarely to be seen. But Ms Ward had been concerned by bruising: she had referred Peter to the police and to the health services. No alarms were raised by them.
Emotions run high
Peter had been seen at St Ann's Hospital's paediatric unit two days before he died. The locum consultant, Sabah Al Zayyat, noted bruising which the mother explained was due to a tussle with another child.
She also found no cause for concern, although she did not have Peter's previous records and was working without a nurse.
Reviewing these arrangements, Jonathan Sibert concluded that Dr Al Zayyat was underqualified for the role to which she was appointed; had little experience of child protection; and was isolated at St Ann's.
It appeared that Great Ormond Street Hospital had taken on the community paediatrics at St Ann's because the service could not attract doctors.
'Public demonstrations and footage showed vitriolic placards; there were death threats'
However, consultants sent to St Ann's told us that they warned repeatedly that the service was failing and was "risky". Two of them left for these reasons earlier in the year, leaving the service severely understaffed.
Emotions were running high.
The death of Baby P attracted the attention of the press that was "like a lynch mob, baying for blood" according to Duncan Campbell of The Guardian.
Sharon Patrick, an ITV producer, said that public interest increased when they obtained and projected the iconic picture of blond Peter.
The Sun newspaper ran a campaign against Ms Shoesmith and delivered 1.2 million votes for her removal to Downing Street. There were public demonstrations and footage showed vitriolic placards. Ms Shoesmith, Ms Ward and Dr Al Zayyat received credible death threats.
Pressure to take action
Independent safeguarding consultant Edi Carmi was asked to do a serious case review.
She explained that this started out like many others she had done: setting up procedures, finding the facts, interviewing the different services and the people involved. But she said such reviews take time and care.
She was outraged to find that crucial documents did not come to her attention until two years later, long after the review had been completed.
Her investigation was overtaken by a fast track two week inspection set up by Mr Balls, then the secretary of state for children, schools and families.
This was scathing about social services and led to the sacking of Ms Shoesmith.
Mr Balls told us that he was squeezed by the media and the political imperative to take decisive action.
'Facts were bandied about, but truth got lost in the rhetoric'
Facts were bandied about, but truth got lost in the rhetoric.
A young looking David Cameron was shown at the Prime Minister's Questions castigating the government over the 17-year-old mother (she was 26).
The Sun cried that social services had visited over 60 times: in fact they visited 17 times, the other visits were by other agencies.
It was alleged that Dr Al Zayyat had missed Peter's broken back but Philip Cox, a perinatal pathologist, said he believed Peter's back was broken in the 24 hours before his death.
Dr Al Zayyat was subsequently fired, became depressed and returned to Saudi Arabia. Her husband Nasim O'Subhi spoke movingly of his bright, committed wife who thought that a post at Great Ormond Street Hospital would be the highlight of her career.
The film asked why the police largely escaped criticism, even though homicide is a heinous crime and they had been alerted on several occasions.
No answers came, although they appeared to have handled the media with skill.
It was suggested that they pre-briefed the press on the story, emphasising a poor history of social services in Haringey, and that they had been able to remove sections of certain reports, although this was denied.
There has been no inquest into Peter's death.
A witch hunt of sorts
So what do we make of this sorry tale?
It says as much about us and our society as it does about those unfortunate enough to be caught up in the hurricane.
It resonates with The Crucible by Arthur Miller, that powerful reflection on human nature.
Deaths occur in 17th century Salem. A group of young women whip up a frenzy of accusation that this is due to witchcraft. The elders accept this and witches are named, shamed and hanged.
'We need to distinguish accountability from blame'
Miller wrote this as a reflection on the McCarthy years of persecution of Americans believed to have communist tendencies in the 1930s.
But the hysterical behaviour of crowds and influence on people in power is mirrored in the Baby Peter affair.
What can we learn? As Ms Shoesmith said in her brave interview on Newsnight, we need to distinguish accountability from blame.
Process is the friend of truth and takes time.
There was a huge media circus, driving politicians to escalate the pace, which was as dangerous as a witch hunt.
Blame is a blunt tool
We need to create a culture in health and social care that supports staff, gives them the right training for the job, and which ensures robust systems are in place to minimise the chances of errors of action or judgement.
We can learn from the airline and similar industries committed to progressive quality and safety improvement. While blame is a satisfying emotion and helps clear societal feelings of guilt, it is a blunt instrument for change.
'Recruitment of social workers to child protection has been hard'
It is particularly dangerous when meted out as a result of public pressure rather than following careful due process.
Perhaps the saddest part of the programme was the statement that recruitment of social workers to child protection has been hard in the last five years, not only in Tottenham, but also across the country.
The same is probably true of the recruitment of doctors in this field. So it is vulnerable children who lose out. But the BBC has done all of us a favour by shining a light on a mirror in which we can see ourselves.
Malcolm Green is Professor Emeritus at Imperial College, London and a former respiratory physician at Royal Brompton Hospital