In his big speech, the health secretary didn't touch on social care cuts, the £22bn 'efficiency challenge' and made scant reference to the backtracking on safe staffing levels in nursing. It's time he got real about seven day services, writes David Oliver
A central plank of Jeremy Hunt's "25 year vision for the NHS" was his assertion that hospital doctors, especially consultants, needed to move from a "Monday to Friday, culture and that he would "impose" seven day working upon them.
In response, throughout the following weekend, NHS hospital staff have been tweeting in from their weekend shifts to #ImInWorkJeremy to show that, guess what? They do already work at weekends and have done for years.
'I have worked at weekends my whole career. It's a key part of the job'
I've been a consultant in big, busy district general hospitals over 18 years. Like every consultant I know in acute specialties, I have worked at weekends my whole career. It's a key part of the job.
People don't choose when to get ill or arrive at the hospital's acute "front door". Nor do existing inpatients only get sick on weekdays. Doctors know and accept this.
All visible and busy
When I or my consultant physician colleagues do a weekend, we're contracted to be in the building 8 till 8 Friday, Saturday and Sunday (though often don't leave till later) and on call from home overnight.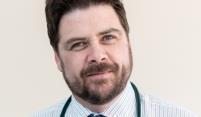 On the acute medical unit seeing dozens of patients each day, I also meet consultant colleagues – and not just from geriatrics and general medicine.
Throughout the building senior intensivists are always on hand and resident on call. The general and trauma surgeons are busy in and out of theatres, supported by anaesthetic colleagues.
Consultants from oncology, haematology, stroke medicine, neurology, cardiology, nephrology, respiratory medicine and the gastrointestinal bleeding bleed team are all visible and busy.
As well as their input to newly admitted patients, they are troubleshooting on home wards. And whenever I go into the emergency department to see a patient, their consultants are there in their scrubs on the shop floor – national workforce crisis or not.
Well into the evening and through weekends I request urgent imaging patients from consultant radiologists – which they never refuse. Outside adult medicine, in areas of the hospital I rarely visit, I know that consultant paediatricians and obstetricians are taking their turn at weekend working.
'Certain sections of the media gorged on the spin, misinformation and regurgitated it with misleading headlines'
I say this not because I and my colleagues are uniquely virtuous in this weekend working – nor deserve special recognition. I say it because nationwide, I know this picture is reflected in so many trusts I visit.
If I ever tweet during an especially busy black or red alert weekend, colleagues from dozens of other places send notes back from their own weekend shifts with similar tails of urgent pressures.
All anecdotal? Hardly.
The Royal College of Physicians' annual consultant census shows just how many of us contribute regular on call presence both to acute general medicine and to our own specialties.
None of this stopped certain sections of the media gorging on the spin, misinformation and regurgitating it with misleading headlines about "top doctors forced to work weekends". The "6,000 excess weekend deaths" figure was gleefully seized on despite the basis of this figure being challenged by serious commentators in the BMJ only this month.
I don't want to get mired in esoteric critiques of data though. An argument that somehow experienced, highly trained doctors don't add value add to patients' care or speed decision making in many ways just because it's a weekend is a self-defeating one that doctors' leaders would be wise not to make.
What Hunt forgot
More important is what the health secretary failed to mention in his "vision".
First, the £22bn "efficiency challenge" which no one in the NHS or health policy commentariat really believes is deliverable.
Most acute trusts are in financial difficulty at the start of this Parliament with a parallel primary care workforce crisis.
Second, he ignored the social care cuts which have severely impacted, not just on peoples' lives, but on rammed full acute hospitals' ability to prevent admissions or speed discharges. This omission was then compounded by the further delay in introducing the "Dilnot Cap" on long term care costs – again selectively ignored by Mr Hunt.
Third, with no central plans for large increases in the consultant workforce, he mentioned not how for seven day services (as opposed to seven day working) might impact on clinical sessions that consultants would no longer be able to deliver during their compensatory Tuesday or Wednesday off.
'How will cash strapped commissioners pay for the extra activity?'
Fourth, he pushed the message on "patient safety" with scant reference to his own government's backtracking on safe staffing levels in nursing.
Mr Hunt, for obvious PR reasons, glossed over the fact that the "opt out" for seven day working in the consultant contract does not apply to urgent care in any case (core business for general hospitals).
He neglected to mention that in consultant job planning (whatever the national contract says) or appointments interviews, an early or mid career consultant telling peers in a busy department that they didn't fancy the weekend rota much and though the others were welcome to it wouldn't get too far.
No job plan, no revalidation. And if he really does want elective surgery and routine outpatients up and running through weekends, how will cash strapped commissioners pay for the extra activity?
Most bizarrely (though ostensibly motivated by a fit of pique with the British Medical Association who had told him to "get real" over seven day services), Hunt set out a plan for a "seven day NHS" in which consultants were the only workforce and hospitals the only venue.
To do our job properly we work with skilled nurse practitioners, pharmacists and allied health professionals.
Investigations are critical, not just consultants working in imaging or pathology. And, having provided skilled senior review, there are many patients we still can't get home on a weekend without seven day rapid access to social services, returns to care homes (that often won't accept residents back at weekends) or to intermediate care.
Without these services also having capacity and responsiveness, 24/7 we are still often hamstrung.
I think perhaps the person who needs to "get real" is the health secretary himself.
David Oliver is a hospital consultant in geriatrics and acute general medicine, president of the British Geriatrics Society and a visiting fellow at the King's Fund