NHS England has developed a template to help health and wellbeing boards with their fund plans but the real test will be whether plans work to improve the integration of health and social care services
This article was part of the Commissioning Legal Adviser channel, in association with Mills & Reeve. The channel is no longer being updated.
In an earlier article, we set out the plans around the better care fund and the main areas of difficulty likely to emerge for clinical commissioning groups.
In this follow-up, we'll look at the development and agreement of a joint plan for the Better Care Fund between CCGs and health and wellbeing boards.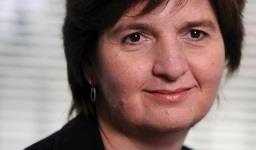 Plans will be developed at HWB level, but for CCGs with areas that touch more than one board, the CCG will have to reconcile the better care fund element of its own wider strategic plan with each board area that it covers.
NHS England expects fund elements of each CCG's plan to be capable of being extracted as a standalone plan. Support is available from NHS England.
Ministers: better care fund cash will be spent on health
Working to a template
The key issues to be included in a plan for a local better care fund will be:
for all HWBs to have a consistent approach to their ambitions for the use of the fund;
to achieve the national conditions (more about these below); and
to have clear performance goals and payment regimes.
NHS England has developed a template setting out the key information and metrics to assist HWBs with their fund plans (attached to Annex I of NHS England's planning guidance).
The template includes an agreed shared risk register to record the agreed approach to risk sharing and mitigation of any impact on existing NHS and social care delivery, and the steps to be taken if integrated provision does not achieve the goals of reducing emergency and nursing home admissions.
NHS England also expects CCGs and local authorities to include the following in developing their joint plans:
to engage with all local providers including the NHS, social care and others such as housing and other related services, and show in the plan how this engagement will take place;
to develop with all providers a "shared view" of the future shape of services and the impact that use of the fund might have on existing services;
to make an assessment of future capacity and workforce requirements across the system, taking into account the views of local education and training boards and local authority market shaping functions, and to ensure a consistent approach to workforce planning across both commissioners and providers;
to consider how transition into the future shape of services might be achieved, including the use of non-recurrent funding to support disinvestment from services; and
to set out clearly for the HWBs how the use of the fund and service changes will impact on all local providers.
They will be able to ensure a bonus payment by the following ways:
of the original £3.8bn, £1bn has been set aside to reward groups that achieve their agreed outcomes. Conditions will have to be met on the protection for adult social care services;
by providing seven-day support for hospital discharges and to prevent unnecessary admissions at weekends;
agreeing to the consequential impact of changes in the acute sector;
where funding is used for integrated care packages a lead professional will be accountable;
by meeting national measures and an additional local measure agreed by the council and CCG.
Reaching the benchmark
National measures include delayed transfers of care and avoidable emergency admissions.
The national metrics underpinning the better care fund – in addition to delayed transfers of care and avoidable emergency admissions (as mentioned above) – will be admissions to residential and care homes, effectiveness of reablement and patient/service user experience.
These metrics have been chosen with the need for performance baseline data for 2014/15 to be available in mind. It is acknowledged that whilst these are "the best available" they do have shortcomings and so will have to be applied sensitively and in a way that does not adversely affect decisions about care.
'HWBs are advised to consider a range of factors when agreeing specific improvement tarets for the provision of integrated care'
We await further technical guidance on these with interest as to how NHS England proposes to overcome these issues.
As there is currently no single national measure of patient/service user experience of integrated care, NHS England will be developing one and, as this will not be ready for 2015/16 NHS England has promised further guidance on this metric for the fund.
Local areas are also required to choose an additional indicator – for which they already have baseline performance data for 2014/15 – to contribute to the payment for performance element of the fund.
A menu to choose from is set out in Annex I to NHS England's Planning Guidance (see paragraph 46) although locally agreed alternatives are allowed provided the metric chosen meets certain specified criteria including that it is suitably challenging, so there is no easy way here.
For all national and locally determined metrics, commissioners need to set an appropriate improvement target that links to CCGs' own targets for improving outcomes.
In addition, as both effectiveness of reablement and avoidable emergency admissions are consistent with national metrics for the fund, CCGs' targets will also need to be consistent with the fund plans.
HWBs are advised to consider a range of factors when agreeing specific improvement targets for the provision of integrated care including that the target is both achievable but at the same time challenging enough to incentivise an improvement in integrated care.
Balancing act
How will we know if the fund is being used for its intended purpose and will lead to improved outcomes and wellbeing, while also protecting mainstream social care and reducing demand for emergency and urgent health services?
First, a shared approach across the NHS and local authorities will help maximise the capacity to achieve improvements. But the most important element of assurance will be the requirement for sign off by the HWBs as the bodies best placed to know whether the plans will work in their own localities.
However, clearly the Department of Health is not happy to rely on HWBs' sign off alone, and has made arrangements for NHS England and the Local Government Association to assure the fund plans and to work with, and support HWBs that are not satisfied with the plans presented to them for approval.
'The real test will be whether the plans work to improve the integration of health and social care services'
In particular NHS England will take special notice of the part of a CCG's strategic and operational plan that addresses how the fund will be spent.
It will summarise, aggregate and rate all fund plans against criteria agreed upon by government departments and the LGA – yet another league table for CCGs and local authorities to worry about – in order to provide a national, regional and local overview of fund plans.
This overview will then be scrutinised by a senior group of NHS and local government officials lead by the DH, and will be supported by external expertise.
This group will have the power to escalate its concerns to ministers who will then meet with representatives from the relevant CCGs and local authorities to discuss with them why they have not been able to produce a credible fund plan.
Ministers will have the final sign off on fund plans and will authorise the release of the performance related funding.
Clearly after going through this process the plans will be really good, but a plan is just a plan. The real test will be whether the plans work to improve the integration of health and social care services.
Julie Jordan is an associate at Mills and Reeve