Matthew Swindells to join NHS England as national director of commissioning operations and information
Will take up the senior post in "late spring"
Dame Barbara Hakin retires at the end of this month. Richard Barker, NHS England regional director for the North, to be interim.
Matthew Swindells, a former national chief information officer and hospital chief executive, has been appointed as NHS England's new national director of commissioning operations and information.
Mr Swindells is currently based in Kansas City as a senior vice president at global IT firm Cerner, for which he has worked since 2010.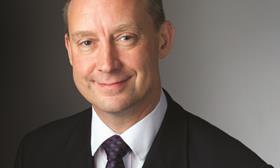 NHS England confirmed today he will take up the board level post in "late spring". The role involves managing the organisation's large regional and sub-regional teams; overseeing and developing clinical commissioning groups; planning and performance; and some responsibility for direct commissioning of primary and specialised services.
Mr Swindells replaces Dame Barbara Hakin, who is retiring at the end of this month, although the role has been changed, with some direct commissioning tasks moving to the medical directorate, and taking on additional responsibility for information.
He has previously worked at the Department of Health as chief information officer, as chief executive of Royal Surrey Hospital and for the consultancy Tribal for two years.
Between 2005 and 2006 he was a policy adviser to then health secretary Patricia Hewitt, and in 2002-2003 he worked in the prime ministers' office of public service reform. NHS England chief executive Simon Stevens was a policy adviser in the Department of Health then Number 10 between 1997 and 2004.
NHS England said: "On rejoining the NHS in late spring, Mr Swindells will divest himself of any financial interests in his current employer, and recuse himself from any official dealings with them for the subsequent 12 months after taking up post. He will be paid the same as his predecessor."
Between Dame Barbara's retirement and Mr Swindells taking up post, NHS England regional director for the North, Richard Barker, will be interim national director for commissioning operations and information, with support from London regional director Anne Rainsberry, and Midlands and East director Paul Watson.
Mr Swindells said: "After five stimulating years working to improve health care around the world, I'm really pleased to be coming back to help lead the NHS at this 'high stakes' moment in its history."
Mr Swindells has written a number of columns for HSJ while working in the US, including on how accountable care organisations could take shape in England, and another arguing the NHS needs to do more to work successfully with the independent sector.
In the latter he argued: "For more than 10 years secretaries of state have encouraged the private sector to come in and support commissioners, to rebalance the power of providers. United, Aetna, Humana, Bupa and McKinsey, among others, have all taken blows. These are world class companies. For them to have had a tough time points to system failure."
He wrote: "Any attempt to harness private sector innovation cannot happen without clarity on the scope of the market, what the government intends to do itself and the role of investors within it."
Exclusive: Swindells to join NHS England as national operations director
1

Currently reading

Exclusive: Swindells to join NHS England as national operations director

2