Bids include north east London, north central London and Hackney
Areas will request control of NHS estate decisions, payment mechanisms and affordable housing for key workers
Concerns have been raised at the "pace of discussions"
London devolution bids include a partnership in the north east of the capital that will request to locally control its own payment mechanisms.
Barking, Havering and Redbridge University Hospitals Trust, North East London Foundation Trust, Barking and Dagenham, Havering and Redbridge Clinical Commissioning Groups, and the three local authorities will seek to pool their budgets into a combined £1.2bn pot.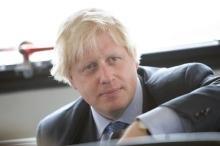 Mayor of London Boris Johnson recently told the audience at an NHS England (London) event that devolution will be piloted in north east London.
However, an NHS England (London) spokeswoman would not confirm which bids would be taken forward.
London Councils has invited local areas to submit expressions of interest to become a pilot site for devolution.
NHS England and London Councils have concluded that a city-wide devolution model similar to that in Manchester would not work because of the size of London's population. Instead, "sub-regional" pilots will be selected.
Mr Johnson called for "a bit of dynamism and enthusiasm from the boroughs… because we are so near to delivering this".
An announcement on the areas that will be trialling devolution is expected next month.
A bid from Hackney is exploring the freedom to provide affordable housing to key workers and the ability to access CCG surpluses.
Hackney Health and Wellbeing Board has put forward a bid which includes the borough council, City and Hackney CCG, Homerton University Hospital FT, City and Hackney GP Confederation, Healthwatch, East London FT, City and Hackney Urgent Healthcare Social Enterprise and voluntary sector providers.
Five CCGs in north central London, providers and Barnet Council have also put forward a bid, which includes plans to develop an "investment vehicle" to attract outside investment and taking control of estate decisions.
However, a note in Hillingdon CCG's latest board papers said concerns have been raised over "the pace of discussions and the need to allow sufficient time for consultation with CCG member practices, patients and other local stakeholders before any decisions can be taken".
An NHS England (London) spokeswoman said: "Health and care partners in London are working with colleagues in local and sub-regional areas who have expressed an interest in being a pilot. The aim of the pilots will be to test greater integration, collaboration and devolution. However, no further details have been confirmed yet regarding which pilots will be taken forward."
MPs consider powers to transfer NHS functions in 'radical' devolution bill
1

2

3

Currently reading

London organisations set out devolution bids