Jonathan Wedgbury says collaboration with a private sector partner could help trusts deliver the speed of execution required and return to pre-pandemic activity levels

This is paid-for content from our commercial partners. Find out more
Talking to customers in leading NHS trusts, some I have not seen in person for over 12 months, the focus is on implementing strategies for covid-19 recovery. Some have plans in place to create capacity, working with us to secure funding, cost and service efficiencies and new equipment procurement.
Sponsored by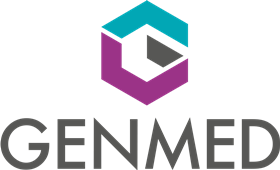 The past year has taught us that NHS trusts can react and implement change at impressive speed. The drive towards returning to pre-pandemic activity, focusing on some of the most urgent areas of care and treatment, will require collaboration and support. Genmed currently support 40+ NHS trusts with a range of managed services, developing highly successful partnerships - a significant achievement in public/private sector relationships; and are finalists in the HSJ Partnership Awards.
As we know, many thousands of patients have been waiting for routine surgery for over a year, so data analysis and additional efficiencies are crucial in managing waiting lists. The substantial impact of covid-19 temporarily altered expectations around the range of services available. There were 35,000 fewer cancer diagnoses than expected in 2020, creating the probability of later diagnosis and treatment.
One of the challenges will be to move forward whilst additional funding is uncertain
New targets for elective and cancer treatments will be a challenge, and increasing cancer diagnosis capacity, elective surgery capacity and mental health support will be required as a priority over the coming months. The significant number of patients waiting for routine surgery requires high volume, low complexity elective surgery such as orthopaedics, urology, ophthalmology, ENT, gynaecology and general surgery. One of the challenges will be to move forward whilst additional funding is uncertain.
You may require additional resources, such as increased estate capacity through utilisation of existing facilities or modular buildings. A choice of purchase routes or funding may be necessary, up-to-date technologies and equipment, additional staffing resources, inventory control systems to manage stock and costs, and data analytics to drive informed decision making and improve efficiencies. Collaboration with a private sector partner could help you deliver the speed of execution required and recover capacity going forward.
Genmed can provide on-site staff who help ensure that the clinical team can devote their time to caring for patients and clinical activities. We work with C-suite and senior leaders, finance, procurement, consultants and clinical staff to establish requirements and provide choice of suppliers, equipment and services.
The new integrated care system funding requirements will be challenging but paramount in delivering the required progress. Quickly returning to 70-85 per cent of pre-pandemic activity from April to September - announced as a requirement for the £1bn to be shared amongst ICS - may be significantly more challenging if the third wave of covid-19 spreads from Europe.
We can support your trust in providing access to funding, increased capacity, vendor-neutral equipment, additional resources, data analytics, risk management, and benchmarking services to improve cost efficiencies. Whilst this has been a challenging 12 months, this is an opportunity to harness the latest technologies and increase elective and diagnostic facilities to ensure faster access and improved patient safety and outcomes.

Jonathan Wedgbury is CEO of Genmed, former commercial director for West Midlands Health Authority, chief executive of Healthcare Purchasing Consortium and chief executive of HealthTrust Europe. Genmed is a provider of vendor-neutral, flexible, scalable managed services to the NHS, Health Boards and private healthcare organisations in the UK and Europe and the broader public sector.