Susan Gilby says emergency staff face "terrifying situation" in trying to provide adequate care
"Tragic and potentially avoidable" instances where patients with covid-19 have reached emergency department too late
Cheshire among hardest hit areas in England during third wave
The chief executive of a small acute trust has described the "terrifying situation" faced by ambulance crews and hospital staff in trying to provide adequate emergency care as coronavirus threatens to overwhelm the local NHS services.
Susan Gilby, of Countess of Chester Hospital Foundation Trust, told HSJ staff are seeing "tragic and potentially avoidable" instances where patients with covid-19 have reached the emergency department too late.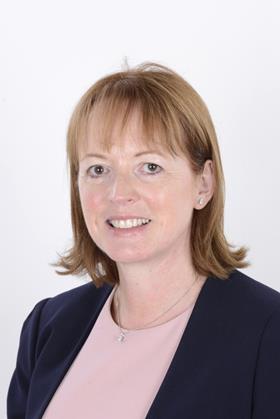 Susan Gilby
She suggested this is due to a combination of patients waiting too long to call 999, and then having to wait long periods for an ambulance to arrive.
Cheshire has been among the hardest hit areas in England during this third wave of coronavirus, with all four of its acute hospitals having very high covid occupancy rates.
Dr Gilby, a former critical care consultant, said her trust has been at around 60 per cent covid occupancy for the last fortnight, which has made her increasingly fearful of the difficulties in admitting patients through the emergency department due to a lack of beds. This can then cause knock-on delays for patients arriving in ambulances, and ties those ambulance crews up for long periods, preventing them from responding to further 999 calls.
She said ambulance turnaround times had been relatively good at the Countess of Chester, but she had spoken to paramedics handing over patients who were "really struggling" to get to people quickly enough.
She said: "Although there are obvious concerns about critical care where we've hit 100 per cent of our surge capacity, there is still some flex there. So I'm actually more worried about our general and acute bed base and the impact on those urgent and emergency care pathways.
"There have been some tragic and potentially avoidable examples of patients coming in from the community in extremis, not having recognised how sick they are and having waited some considerable time for an ambulance. When they arrive in ED they're already critically ill or unfortunately we've been unable to save them.
"So in trying to maintain flow through the organisation it's always with the biggest risk in mind, which is the risk that sits out there in the community… the patient who's at home and hypoxic [low oxygen levels in the blood] and waiting longer than they should be for an ambulance.
"We've been trying to get the message out to the community of how serious this illness can be, even in the young, because there's a level of tolerance and maybe complacency that I think has developed because this has been going on for so long."
Dr Gilby said a recent incident involving a family friend had "really opened my eyes", after the friend had waited almost three hours for an ambulance in what was a critical situation.
She added: "To me, that was a real wake-up call to what the community are experiencing. The level of critical risk that sits out there that North West Ambulance Service are having to handle, it's a terrifying situation."
She believes these risks are higher in places served by district general hospitals, because they have less scope than urban teaching trusts to utilise capacity normally taken up by specialist and surgical services, or to use the private sector, or "cold" NHS hospitals.
The Countess of Chester has already transferred some urgent elective care to other trusts — such as vascular surgery to Liverpool — to free up more capacity, but now has "fewer and fewer places to go" as covid pressures continue to rise in the rest of the North West, said Dr Gilby.
The trust's modelling suggests it will see its current levels of covid demand for the next two to three weeks, during which staff will need to manage the risks as best they can.