Attain, the UK's largest independent health advisory and delivery organisation, have teamed up with leading software developers SIMUL8 to provide a free covid-19 intensive care unit preparation simulation.
Written by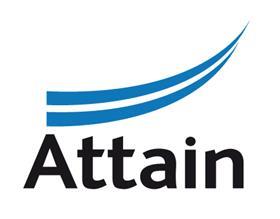 The covid-19 ICU preparation simulation, which can be downloaded here from SIMUL8, is designed to help hospitals evaluate the bed, ventilator and staffing levels needed to cope with covid-19 patients.
ICUs are playing an essential role in the fight against the covid-19 virus. These specialist facilities provide treatment for seriously ill patients using equipment, such as bedside machines to monitor heart rate and ventilators to assist breathing. But with often limited resources, how can hospitals understand whether they will be able to meet demand throughout the pandemic?
One of the key factors affecting the mortality rate of covid-19 is around the availability of intensive-care beds that use equipment, such as bedside machines to monitor a patient's heart rate and ventilators to help them breathe. With the disease stretching healthcare systems across the world, many countries have cancelled non-urgent surgical operations and stopped services to open more of these ICU beds for critically ill patients.
With hospitals facing rising patient numbers, NHS colleagues have been asking if simulation can be used to help understand how many intensive-care beds, and potential surge capacity, will be needed to meet demand as the number of severe cases rises and, critically, the associated staffing needs.
Attain and SIMUL8 have developed the simulation model to help you to forecast likely demand and answer these critical questions, building on collective experience of working with hospitals plan and manage bed capacity using simulation.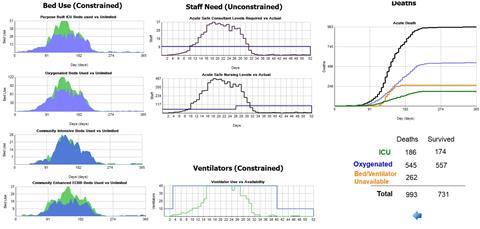 The simulation with placeholder data provides enough to get started but it's simple to update the parameters with your own dataset. If you have recommendations for more accurate baseline data please contact Attain or SIMUL8 to discuss how this learning can be shared.
Furthermore, if your hospital or organisation doesn't have a license but you'd like to use the simulation for planning, please contact Attain or SIMUL8 for further help.

Matt Jones, Attain associate director, is an experienced, health-focused operational research analyst, with extensive modelling and analysis capability, including simulation, forecasting, and statistics.
View full Profile