The "army" of NHS volunteers responders have been valuable during the unprecedented few months for staff at the frontline.
It's been an unprecedented few months for staff at the frontline and for the country. Staff have moved heaven and earth to provide care in different ways and we've adapted quickly to employ new technologies and ways of working to keep patients and staff safe. That's why new resources, including the "army" of NHS volunteers responders, have been so valuable.
Written by

NHS volunteer responders have provided extra capacity to support vulnerable patients. By offering timely help with essential tasks, like shopping and collecting medication, they've provided a safety net for us to call upon.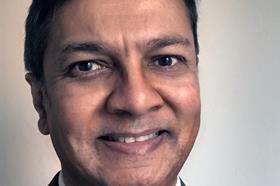 Raj Patel
"Check in and chat" volunteers have given essential emotional support to those who need it, alleviating loneliness through simple phone conversations and providing an essential regular check on wellbeing.
We are pleased to hear that GPs have been struck by the speed and sensitivity of the volunteers, and the crucial role they have played in identifying people in need who might otherwise have slipped through the gaps.
Since the scheme began, 360,000 volunteers have been "on duty" and have collectively completed over 400,000 tasks across the country. The efficiency of the scheme speaks for itself – the majority of tasks are matched within 24 hours.
We're now entering the next phase of the pandemic; restrictions are easing, and people are adjusting to a new kind of normal.
However, we still need to provide support to vulnerable people so it's reassuring that NHS volunteer responders remains open for new referrals and self-referrals; providing support to people who continue to need help.
The programme is open to anyone who needs to self-isolate for any reason. This includes anyone who:
Has ever been advised to shield by a health professional.
Is vulnerable for another reason, (for instance, due to disability, pregnancy, aged over 70, has a long-term condition such as Parkinson's or epilepsy, or are vulnerable due to a mental health condition).
Is someone with caring responsibilities.
Is self-isolating because they've been diagnosed with covid-19 or have symptoms, or they've been in contact with someone who has.
Has been instructed to self-isolate by the "Test and Trace" service, because they've been near someone infected.
Is self-isolating ahead of planned hospital care.
Has been instructed to self-isolate following entry into the country.
The programme is also open to frontline health and care staff.
Volunteers provide reliable support with shopping, picking up prescribed medicines, patient transport or making "check-in and chat" calls. They can also support moving equipment between health and care sites.
NHS volunteer responders was established by NHS England with Royal Voluntary Service and the GoodSAM app.
More information about the scheme is available at www.nhsvolunteerresponders.org.uk, including details of how to make a referral. If you'd like to request additional help for a patient or to discontinue/change the level of support, you can call 0808 196 3382, (available 8am-8pm).