Dr Foster has developed tools that identifies regions most at risk of developing severe cases of covid-19, as well as identifying trends and monitoring the spread of the disease across the UK.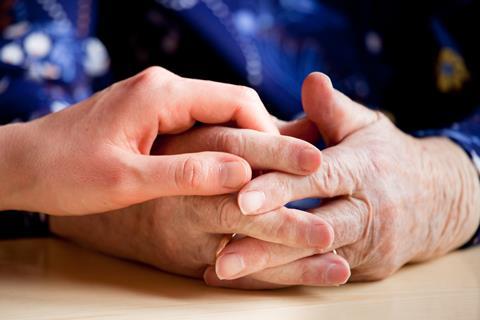 Written by
Dr Foster analysts are working to map the most vulnerable members of the population to help local health services direct resources effectively.
The nature of the covid-19 means that inevitably many vulnerable people will become infected. Health services must be prepared for this, particularly where they are facing the additional pressures of staff shortages and a limited supply of vital medical equipment including PPE.
Dr Foster has been developing new approaches to population health analytics to help organisations understand the spread and risk factors in the spread of this coronavirus. We are using our experience to conduct a two-part study to help the NHS understand where services may come under increased pressure and allow them to be proactive in their approach to resource allocation.
Using data from the Office of National Statistics, Hospital Episode Statistics and Public Health England, we have identified the regions in England at Upper Tier Local Authority level that are most vulnerable to developing more severe cases of covid-19.
Covid-19 affects the respiratory tract and can develop into pneumonia. People who are elderly, frail or have a history of respiratory diseases, if infected by the virus, are more likely have more severe symptoms. These more severe cases are likely to result in admission to hospital and place pressure on already struggling local health services.
The vulnerability score of an area is, therefore, based on the rate of elderly people populating it, the proportion of the population who have a history of admissions for respiratory conditions, and the proportion of the population who are frail. We published our findings on a heat map and overlaid the number of confirmed cases of covid-19 to establish which hospitals are likely to have an influx of admissions. We have contacted health system leaders in these areas to make them aware of the elevated risk.
We are now conducting the second, more in-depth phase of the analysis, which involves working to identify other contributing factors to developing severe cases of the virus. This will then inform a more detailed, localised map of the most at-risk people, which will enable public services to direct limited resources where they will be most effective in the community.
The results of this study will also illustrate the areas where continuing to practise social distancing is most crucial. The Dr Foster team is always dedicated to aiding planning and driving efficiency in the NHS, and now is no different. We want to leverage our knowledge and skills to help frontline health workers and will continue to share the results of our analyses with the NHS.
There is no blueprint for our government or our NHS to follow in this situation – predictive analytics will be an important tool in mitigating the deadly impact of the virus. The battle against covid-19 is being waged on the frontlines, but data and information could be hugely valuable assets.
To access the map or for more information on Dr Foster's analyses, read more here.