Protection for staff, clean covid-negative wards, and enforcing social isolation are the three take home messages from Italy's fight against covid-19, according to rapid findings shared exclusively with HSJ.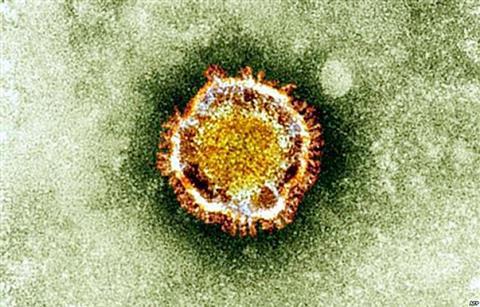 By 6 March 2020, Italy had recorded 4,636 cases and 197 deaths attributable to covid-19. On 20 March, two weeks later, the UK announced 3,983 cases and 177 deaths due to the novel coronavirus.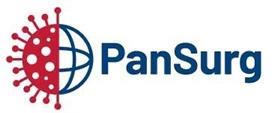 Models put us two weeks behind Italy and on the same trajectory. PanSurg.org, an international collaborative created at Imperial College London, has organised a series of webinars to rapidly share experiences and learning around the pandemic amongst the global healthcare community.
The inaugural webinars featured doctors and professors from Humanitas, San Raffaele and Sacco Hospitals in the Lombardy region, as well as further contributions from nearby Genoa. Nearly 1,000 healthcare professionals from around the world took part in these events, and several important messages emerged.
Protect your staff
Staff are the greatest asset of any healthcare system. Without them it will be impossible to maintain clinical services; the unifying conclusion was that protecting staff must be the priority for maintaining operational performance.
Over 2,500 Italian healthcare workers have tested positive for SARS-CoV-2, and worryingly the majority were asymptomatic. At any point around 20 per cent of the workforce is out of action due to isolation or active infection, and to date there have been 15 deaths; a sobering reminder of the very real risks faced by staff.
It is vital that staff are provided with PPE that is appropriate to the area in which they work, that supplies are plentiful and that they are trained to use it effectively. Linked to this is the need to offer timely and efficient testing of staff in order to minimise avoidable absences from work for isolation, and to reduce the risk of onward transmission to staff and patients alike.
Staff in all covid-19 positive areas must have full PPE. No exceptions: emergency department, theatre, radiology, wards and ICU.
Segregation of assets
Over the last fortnight Italian hospitals rapidly restructured to achieve complete segregation of covid-19 positive and negative patients. Using designated "clean" and "contaminated" areas, this flow is maintained from presentation to discharge.
A mandatory "pre-triage" area is now in force, situated outside the emergency department at Humanitas. All attendees are screened for temperature (or history of it in the last fortnight) and any respiratory symptoms. Those with either pass through a dedicated "coronavirus suspected" channel, away from other patients and into a separate entrance.
An absolute ban has been enacted on all visitors or accompanying persons into the hospital; a difficult concept for patients but one essential to limit the spread of infection.
All staff and patients within the hospital wear surgical masks both in clinical and non-clinical areas. We know there are significant levels of spread by asymptomatic subjects so it is essential to maintain a high index of suspicion that anyone may have covid-19.
In fact, at Humanitas, there was a higher rate of transmission to staff in non-covid-19 areas, reflecting the high degree of spread by asymptomatic persons. In contrast, in all covid-19 positive areas full PPE was worn, and no anaesthetists contracted covid-19.
Modifications to clinical practice
There are ongoing questions regarding the accuracy of viral PCR, the standard hospital test for coronavirus. Many patients, even asymptomatic ones, exhibit profound changes on computerised tomography, where PCRs may be negative.
Surgical patients all underwent preoperative chest CT to screen for covid-19 changes, and if any were seen the operating teams ensured full PPE for induction of anaesthesia and surgery. Elective surgery was cancelled in the initial phase. Semi-elective and emergency surgery was maintained, although at Sacco, there was some reduction in patients presenting acutely for fear of coming to hospital and being exposed to covid-19 infection.
Whilst there was local variation in treatment thresholds between the hospitals in Lombardy, Italian surgeons recommended generating central guidelines as early as possible to support clinicians both practically and medicolegally for the difficult decisions ahead.
On ICU in Genoa, many patients were developing pulmonary emboli (PE) in addition to the ground glass opacities from interstitial damage. A significant proportion of younger patients were dying of the ventilation-perfusion mismatch from PE so ICU teams had begun early testing for coagulopathy and early administration of low molecular weight heparin, or heparin infusion.
Most worryingly, despite doubling ICU capacity with reorganisation and construction in the various hospitals, the occupancy rate with severe cases remains at 100 per cent. Following this expansion, our Italian colleagues noted that even with more ventilator availability, with no capacity to increase staffing, further care and outcomes for patients would be compromised.
Take home messages
We asked for their most important take home messages to us in the UK, now two weeks behind them. There were three:
1) Protect your staff: full PPE (including, FFP3 masks) for covid-19 suspected or covid-19 positive areas. This is both for them and to keep your workforce numbers intact.
2) Treat everyone as if they could have covid-19, as they may do and "fear the covid negative ward".
3) Enforce social isolation and contact tracing and place a significant focus on testing.
Written by the PanSurg team. PanSurg is a global group for surgeons and related professionals to share experiences, policy, data and research for the delivery of safe, effective surgery during the covid-19 pandemic.