Philip Hunt, a Labour peer and shadow spokesperson for health, says the DH's procurement development programme must be taken up at the highest level in trusts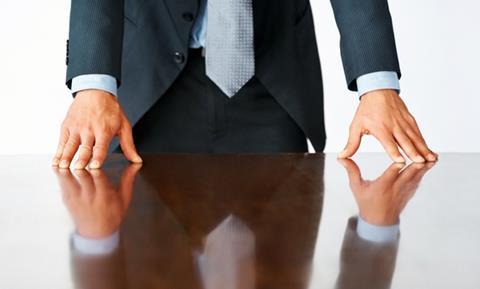 This article was part of the eProcurement channel, in association GS1. The channel is no longer being updated.
Last August, the Department of Health and NHS England published the Better Procurement, Better Value, Better Care report setting out a new procurement development programme for the NHS.
This programme is in support of the budgetary goal to ensure non-pay expenditure is kept inflation free until at least the end of 2015-16, and effectively means NHS trusts need to find efficiencies totalling over £1.5bn in relation to the procurement of goods and services.
Procurement costs account for a major portion of the annual NHS budget; every year over £20bn is spent on goods and services, which typically accounts for about 30 per cent of a hospital's operating costs.
The programme is designed to support trusts in delivering the efficiencies required to meet these targets through the necessary modernisation of procurement across the health system.
Our aims
The report set out four integrated initiatives as part of the programme:
Delivering immediate efficiency and productivity gains.
Improve data, information and transparency including the adoption of GS1 coding standards.
Action to demonstrate ways in which the NHS can improve outcomes for patients at lower costs through clinical procurement review partnerships.
A longer term programme to improve leadership and capability through the creation of a new 'centre of procurement development' to support the delivery of world class procurement throughout the NHS and develop improved trust level leadership, including the role of non-executive directors.
The purchasing power of the NHS is greater than any other UK organisation, yet until now the procurement function has not been operating as efficiently or consistently as it could be. Yet the scope for optimising supply chain performance is vast, offering clear benefits for the standard of care patients receive.
A central element to enabling this is the use of GS1 standards both by NHS trusts and the supplier base. Through the use of common identification and messaging standards, which provide a common language for trusts and suppliers to share data, efficiency can be greatly enhanced throughout the entire supply chain.
We have to modernise
In addition, master data can provide visibility of procurement expenditure and the ability to analyse it intelligently, leading to insights into buying patterns, supply requirement forecasts and presenting opportunities to secure better deals from suppliers.
A pressing need to encourage greater transparency and benchmarking between trusts was also identified in the report, which further outlined that the DH would look at:
requiring all providers of NHS healthcare to publish procurement data on their websites;
developing a single, best-in-class NHS spending analysis and price benchmarking service to enable trusts to compare prices across a wide range of goods and services; and
implementing a dashboard of procurement performance metrics to support internal management and governance.
Bringing about fundamental change in the way that procurement is managed across the NHS is not a straightforward process and implementation of this programme is a challenge for trusts, but the reality is that our approach to procurement has to be modernised in order that NHS trusts can run efficiently and patients receive the appropriate standard of care.
'Responsibility for the programme's success now sits with every single person involved in NHS procurement'
The challenge presented by the procurement development programme must be taken up at the highest level in trusts in order to position the procurement function as central to the safe, effective and efficient delivery of care.
This will involve trust boards showing strong leadership in prioritising procurement development and engagement with clinical staff so that doctors and nurses see good procurement as enabling, rather than limiting, their clinical freedom.
Responsibility for its success now sits with every single person involved in NHS procurement, from those that make the purchasing decisions and spend money with suppliers, right through to the suppliers themselves.
Lord Philip Hunt is shadow spokesperson (health), chair of Heart of England Foundation Trust and president of the Healthcare Supply Association