Occupational health services should be an integral part of the NHS workplace
Occupational health is not an add-on
Dame Carol Black is right to say that when NHS organisations prioritise staff health and wellbeing, performance is enhanced, patient care improves, staff retention is higher and sickness absence is lower. She is also right that these observations and initiatives have been given added force by the findings and recommendations of the Francis inquiry.
As chair of the NHS Health at Work Network, which represents occupational health in the NHS, I know that NHS staff work in difficult and complex conditions that may be full of risk. We need to recognise, value and reward their contribution, not least by ensuring that they are healthy, well and looked after.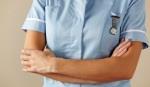 There is good evidence that access to good occupational health support improves staff engagement, and therefore has a direct impact on patient care. Occupational health is also in a unique position at the interface between staff and managers to be part of effective "early warning systems", which can alert managers if staff are in difficulties and if they believe a blame and bullying culture pervades. The health and wellbeing of staff should be effectively measured and a key performance indicator for all trusts.
Jeremy Hunt said the response to the Francis report marked the start of a "fundamental change to the system". He added: "We cannot merely tinker around the edges - we need a radical overhaul with high quality care and compassion at its heart."
'Health and wellbeing of staff should be a key performance indicator for all trusts'
Let's start by ensuring that occupational health services are not seen as an 'add-on service' but an integral part of that radical change that is adequately resourced and funded. Far from 'diverting funds unnecessarily from front-line care' this will save money by making a major contribution to staff productivity and reducing sickness absence.
More importantly it will be a significant step in creating a positive culture and improving the quality of care for patients.
Dr Anne de Bono, chair, NHS Health at Work Network