Year-end deficit prediction increases from £496m to £623m
Decline driven by acute sector and Midlands and East region
Trusts asked "to make unachievable levels of savings", warns Nuffield Trust
The year-end deficit projection for the NHS provider sector has worsened by more than a quarter, NHS Improvement's latest figures reveal.
The regulator this afternoon released the results for quarter two of 2017-18, which saw the predicted year-end deficit for providers worsen from £496m to £623m. The figure is after the impact of bailouts from the sustainability and transformation fund.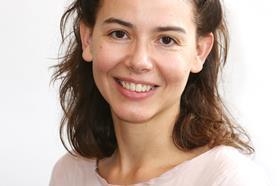 The decline was driven largely by the hospital sector, which is predicting an overall deficit of £1.34bn, increasing from £1bn predicted at the start of the year. These figures are before STF money is added in.
The predicted deficit in all regions declined but the Midlands and East region drove the downturn with the region's provider deficit forecast growing from £528m at the start of the year to £659m in quarter two.
Nuffield Trust senior policy analyst Sally Gainsbury said the position reflected increasing demand not being matched by funding.
She said: "Today's figures show NHS hospitals are being asked to make unachievable levels of savings to make up for years of underfunding during which the need for care has continued to rise.
"By the end of September, trusts were reporting a collective overspend of £1.15bn. But even that is only after they received £630m of emergency funding, which the government plans to spend elsewhere in future. Trusts also relied on £300m of one-off savings such as selling land, which cannot be repeated.
"Once those figures are stripped out, NHS trusts were collectively overspending by an average £346m a month for the first 6 months of the current financial year – worse than at the same point in 2016-17. At the current rate of monthly overspending, they will end 2017-18 with an underlying deficit of £3.9bn.
"That might be patched over in the accounts with more on- off emergency funding and savings, but such measures will do nothing to relieve the ongoing pressure in hospitals and other services."
NHSI's activity report said the drivers of the deficit position were "delays or failures" to achieve efficiency savings, cancellations of non-elective work in the face of emergency pressures and agency staffing.
Non-pay overspending included education, training and research plus inflationary cost pressures.
HSJ revealed earlier today the lengths trusts are going to in delaying payments to suppliers.
NHSI claimed success in reducing agency spend, with year to date spending of £1.2bn at the end of quarter two, compared to £1.5bn at the same point last year. There was a 23 per cent reduction year on year in spending on agency nurses, but only 11 per cent in agency doctors.
Spending on consultancy was 41 per cent more than planned with providers being billed for £119m, against a plan of £84m.
The provider sector predicted £3.7bn of savings in 2017-18 but the data shows the recurrent savings projected for year-end down by £500m.
NHS Providers chief executive Chris Hopson said: "Despite great efforts, trusts are slipping behind on the savings required of them. However, they are still on track to reduce the provider sector deficit compared to last year. Given the overall NHS financial settlement this year that would be a great achievement. It is worth noting too that trusts have continued to reduce spending on agency staff.
"There is a long way to go. Last year we saw a significant jump in the deficit figures in quarter three. As we head into winter – with the particular challenges and potential for disruption that presents – we will be watching closely to see what happens this time."
The NHSI figures do not include trusts that have increased their deficit predictions as overoptimistic savings plans have been re-forecast.