Quarter of acute trusts routinely delaying payments to suppliers
Thirty three trusts paid fewer than half their invoices on time last year
Suppliers have threatened trusts with legal action
NHS Improvement says relationship between trusts and suppliers 'is a matter for the individual provider'
More than a quarter of hospital trusts are now routinely delaying payments to their suppliers because of cash flow problems, analysis by HSJ reveals.
Data collected from annual reports since 2014-15 shows a threefold increase in acute providers paying more than half their invoices late, with dozens of trusts reporting a steep rise in late payments.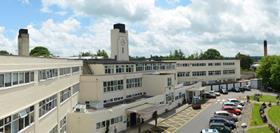 HSJ obtained data from the annual accounts of 122 out of 136 acute trusts, looking at the percentage of non-NHS invoices paid within 30 days.
It showed 33 trusts paid fewer than half of their trade invoices on time last year, up from 23 in 2015-16 and 11 in 2014-15 (see table).
Contract regulations mean public bodies are legally required to pay invoices within 30 days, with their performance measured under an indicator called the Better Payment Practice Code. Trusts should pay at least 95 per cent of their non-NHS invoices within this timeframe.
The regulations were introduced after concerns late invoice payments were often a major cause of insolvency for small and medium sized companies.
The increase in late payments from NHS providers came after the Department of Health and regulators introduced tougher restrictions on short term cash support, which many hospitals rely on to maintain payroll and supplier payments. There have also been repeated delays to payments made to trusts from the national "sustainability and transformation fund".
Hospitals rely on a huge range of private suppliers to maintain operations including companies supplying vital drugs and medical equipment.
Several trusts confirmed some suppliers have put their accounts "on stop" and refused to deliver further supplies because of late payments.
Meanwhile, finance directors at two trusts told HSJ they have been encouraged to delay payments to suppliers by NHS Improvement during discussions about cash support. NHSI said it had not issued any "specific guidance or instruction" on the subject.
The Department of Health has said "does not endorse" any delayed payments by trusts.
Performance declined at 74 trusts last year and improved at 37, with the rest reporting no change. The average proportion of invoices paid within 30 days was 67 per cent in 2016-17, 73 per cent in 2015-16 and 79 per cent in 2014-15. Fourteen trusts managed to pay 95 per cent of their invoices on time last year.
Trusts with the largest drop in performance
| Trust | % of invoices paid within 30 days 2016-17 | % of invoices paid within 30 days 2015-16 | One year drop in performance (%) |
| --- | --- | --- | --- |
| East Kent Hospitals University FT | 18 | 90 | -72 |
| Hull and East Yorkshire Hospitals Trust | 23 | 87 | -64 |
| Colchester Hospital University FT | 13 | 68 | -55 |
| Walsall Healthcare Trust | 15 | 60 | -44 |
| Bolton FT | 38 | 82 | -44 |
Earlier this month, HSJ revealed that Barking, Havering and Redbridge University Hospitals Trust was being threatened with legal action by suppliers and some had been owed money for more than a year.
Under the Late Payment of Commercial Debts (Interest) Act 1998, suppliers can claim statutory interest of 8 per cent on valid and undisputed invoices not paid within 30 days, but it appears this is rarely applied in practice.
The BPPC figures reflect that an increasing number of trusts are struggling to maintain adequate cash levels due to their recurring income and expenditure deficits – and run counter to the narrative of financial improvement in the trust sector.
The sector's reported income and expenditure deficit reduced dramatically last year, from £2.5bn to around £800m, but experts warned the real underlying position is likely to be a deficit of £3.7bn.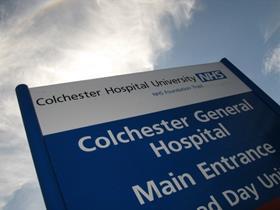 The head of analysis at NHS Providers, Phillippa Hentsch, said: "It's important trusts pay their bills on time. They understand the need to comply with the BPPC and the importance of maintaining good relations with suppliers.
"But when the cash flow becomes extremely tight and other options – including interim support – are not available, this is one of the things that somewhat inevitably gives, however hard trusts try."
She also pointed to late payments from an "increasingly pressured commissioning system" and delays in STF payments, and added: "We need to be careful about blaming trusts when large elements of this are beyond their control."
An NHSI spokesman said there has been "no specific guidance or instruction to trusts" around invoice payments. He added that the "relationship between NHS providers and those who supply them is a matter for the individual provider".
In a letter to the public accounts committee earlier this year, David Williams, director general of finance and group operations at the DH, said the department has been monitoring the situation with NHSI and is committed to tackling "late and unfair payment practices in the public sector".
He added: "Trusts know their obligations under the Better Payment Practice Code and, whilst we are aware that some trusts have stretched payments to creditors, the department does not endorse this approach and does not support extension of credit terms beyond 30 days."
Some of the worst performing trusts said they had managed to avoid legal action or supplies being halted by taking a proactive approach with suppliers and agreeing a longer period for payment. Colchester Hospital University FT, Lewisham and Greenwich Trust and Cambridge University Hospitals FT said there were no cases of suppliers stopping deliveries or taking legal action.
However, others said late payments have caused problems. Simon Sheppard, director of finance at Rotherham FT, said: "We continue to manage our supplier relationships on a daily basis and while none of our suppliers have threatened legal action, some have temporarily stopped our account. These actions have had no impact on our ability to provide goods or services."
West Suffolk FT said: "Unfortunately there have been a small number of occasions where the trust has been placed 'on stop'. Any issues or delays are always addressed as a matter of urgency and have been resolved as quickly as possible."
Andrea McGee, director of finance at Warrington and Halton Hospitals Trust, said: "In the period quoted the trust has had its account put 'on stop' and has been threatened with legal action for non-payment by a small number of suppliers."
Lee Bond, chief financial officer at Hull and East Yorkshire Hospitals Trust, said: "We have had issues with suppliers regarding the possibility of legal action or the future supply of goods in the past. However, we have always managed to resolve the issues because of our relationships with our suppliers and they understand our difficult cash position."
A spokeswoman for Hillingdon Hospitals Foundation Trust said: "The trust faced considerable challenge in 2016-17 achieving its financial plan and it under delivered on its savings programme. The trust's surplus was only achieved through non cash measures that caused a deterioration in the trust's liquidity. The position remains challenging in 2017-18, though we have increased the value of non-NHS invoices being paid within the BPPC requirement to approximately 50 per cent."
The other trusts in the table below did not respond in time for publication.
Thirteen trusts did not report their BPPC performance in their annual report, while at least two – Stockport FT and University Hospitals Bristol FT – are reporting performance against a 60 day target instead.
Trusts that paid fewer than half their invoices on time in 2016-17
Trust
% of invoices paid within 30 days (by number) 2016-17
% of invoices paid within 30 days (by value) 2016-17
Colchester Hospital University FT
13
50
Walsall Healthcare Trust
15
52
Lewisham and Greenwich Trust
16
63
Hillingdon Hospitals FT
17
41
East Kent Hospitals University FT
18
52
Harrogate and District FT
18
52
University Hospitals of Leicester Trust
19
62
Cambridge University Hospitals FT
19
Not reported
Derby Teaching Hospitals FT*
20
50
Western Sussex Hospitals FT
22
49
Hull and East Yorkshire Hospitals Trust
23
27
Great Western Hospitals FT
25
57
Heart of England FT*
Not reported
25
Queen Elizabeth Hospital King's Lynn NHS Foundation Trust
25
30
The Rotherham NHS Foundation Trust*
25
Not reported
Barking, Havering and Redbridge University Hospitals NHS Trust
25
56
East Sussex Healthcare NHS Trust
26
38
Northern Lincolnshire and Goole Hospitals FT
30
24
Warrington and Halton Hospitals FT
30
55
Airedale FT
33
59
Princess Alexandra Hospital Trust
33
45
Wye Valley Trust
34
61
Brighton and Sussex University Hospitals Trust
35
50
Royal Free London FT
36
44
Kingston Hospital FT
37
49
Blackpool Teaching Hospitals FT
37
58
Bolton FT
38
62
East and North Hertfordshire Trust
39
32
Croydon Health Services Trust
39
49
South Tees Hospitals FT
42
61
Mid Cheshire Hospitals FT*
43
68
West Hertfordshire Hospitals Trust
45
41
West Suffolk FT
45
57

* Trust reported the proportion of total invoices paid on time, as opposed to non-NHS invoices.
Top invoice payers in 2016-17
| Trust | % of invoices paid within 30 days (by number) 2016-17 | % of invoices paid within 30 days (by value) 2016-17 |
| --- | --- | --- |
| Northampton General Hospital Trust | 99 | 98 |
| University Hospitals Birmingham FT | 99 | 99 |
| Weston Area Health Trust | 97 | 97 |
| Dudley Group FT | 97 | 99 |
| South Tyneside FT | 97 | 96 |
The following trusts did not report their BPPC performance:
Hampshire Hospitals FT;
King's College Hospital FT;
Doncaster and Bassetlaw Hospitals FT;
Kettering General Hospital FT;
Basildon and Thurrock University Hospitals FT;
Burton Hospitals FT;
City Hospitals Sunderland FT;
Tameside and Glossop Integrated Care FT;
Barnsley Hospital FT;
Calderdale and Huddersfield FT;
Medway FT;
North Tees and Hartlepool FT;
Northumbria Healthcare FT; and
University Hospital of South Manchester FT.
Contracts held by NHS organisations for the provision of health care services under the NHS (Procurement, Patient Choice and Competition) (no. 2) Regulations 2013 are governed by different payment rules. However, these contracts are typically let by clinical commissioning groups and NHS England.