Thirty years after the Griffiths report heralded a change in managerial culture in the NHS, healthcare leaders face a new set of challenges, writes Richard Lewis
Roy Griffiths' report of 1983 is often credited with heralding a managerial age within the NHS: out goes consensus management and in comes pushy general management, drawing on business school philosophies and experience from the private sector. Or so went the rhetoric at the time.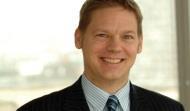 'The Griffiths report was an attempt to entwine doctors in the management of the service'
Griffiths' main and often quoted contentions were that in the unreformed NHS, Florence Nightingale would find no one in charge; that local NHS bodies were being "swamped with directives without being given direction"; and that there was insufficient devolution from the political centre to the operational frontline.
His prescription involved a new NHS management board, at arm's length from the secretary of state and civil servants, and identifying general managers with overall responsibility for performance and budgets at district health authorities and hospital units (this predated the commissioner-provider split by seven years).
Less often recognised was Griffiths' recommendation that clinicians should be more closely involved in the management process. The report was sometimes wrongly seen as an attempt to exclude them from the management process. In fact, it was an attempt to entwine doctors in the management of the service, binding them to corporate decision making and curtailing the ability of professionals to veto change.
Professional monopolists
It is worth recalling that the Griffiths report came less than a decade after the publication of Robert Alford's classic text Health Care Politics, which painted doctors as "professional monopolists" and the dominant power group in healthcare systems.
'Any claim that local NHS leaders are free to decide as they see fit will raise hollow laughter from those facing controversial decisions'
Writing at the time, Rudolf Klein and Patricia Day, contemporary doyens of health policy, described the pre-Griffiths NHS as a feudal and fragmented system. Griffiths' diagnosis of the inherent problems was correct, they suggested. However, they did cast doubts on whether the recommendations were strong or precise enough to deliver the transformation that was urgently needed.
So over 30 years later, can we say that the NHS now embodies the vision set out in the Griffiths report?
At one level, the answer has to be a resounding yes. The concept of a general manager, responsible and accountable for the actions of an NHS body, does not feel unfamiliar. Indeed, the public and politicians are quick to call for accountability and transparency about exactly who is in charge.
The concept of a national management board that is responsible for NHS performance, but at arm's length from ministers, proved elusive for many years despite several reincarnations – remember the original "NHSE", the NHS Executive in the 1990s? However, it could be argued that this has finally come to pass with NHS England, which is charged with breathing life into the government's mandate.
Direction without dictation
Foundation trusts, of course, exhibit significant managerial autonomy and are subject to regulation rather than direct top-down control from Whitehall. As NHS England chief executive Simon Stevens has recently said, the organisation will offer "direction without dictation". Moreover, the involvement of clinicians in management, as members of or leading boards, is now commonplace.
'The next generation must understand the subtle alchemy of incentives and the arts of behavioural economics'
Add to this the recent award of top performing health system to the NHS by the Commonwealth Fund, and it might be tempting to suggest that the job is done. Of course, the reality is far more nuanced.
Any claim that local NHS leaders are free to decide as they see fit will raise hollow laughter from many of those facing controversial decisions about the future of local services. Health services, in this country and in most others, remain intensely political; decisions can never remain simply "technocratic".
But it is also the case that the challenges facing NHS leaders are changing. Griffiths was concerned to increase control and local accountability within the walls of provider organisations and, as he admitted, his focus was almost entirely on hospitals. This battle feels largely won, though highly visible failures in some trusts mean that we should guard against a complacent view that the quality of management is uniformly high.
The extent to which NHS leaders would need to deliver year on year productivity savings of the current magnitude would have been a surprise to Griffiths; his was a time of growth. But while the exertions of leaders to manage in times of scarcity are significant, they also bring into relief new challenges. The "Nicholson challenge" cannot be met by hospital cost cutting alone.
Tearing down walls
The next generation of leaders must look beyond the walls of any single institution and discover how to reshape whole health and care systems. They need to understand the interdependencies between hospitals, primary and social care and how the demand for services may be shaped through new information shared with patients and citizens.
While the post-Griffiths' generation of managers had to get to grips with techniques such as process improvement and queuing theory, the next generation must understand the subtle alchemy of incentives and the arts of behavioural economics.
Today's leaders must keep abreast of research and other evidence relating to effective practice and the diffusion of innovation. They must also look for inspiration beyond the shores of the UK to what is an increasingly globalised healthcare industry.
NHS leaders have coped with many major changes over the past three decades and their ingenuity and resilience will continue to be tested for some time to come.
Richard Lewis is partner and leader at EY's healthcare advisory practice
The Future of NHS Leadership: unpicking Griffiths' complex legacy
1

2

3

Currently reading

Thirty years on, the Griffiths report makes interesting reading