Turning the NHS into a reactive, crisis-driven service will store up massive problems for our economy, our health spending and our citizens, says Claire Murdoch
The public will have to make some difficult choices about their services as the 2015 spending review hits. Cutting local government funding again, after its past five years of cuts, will have real impacts.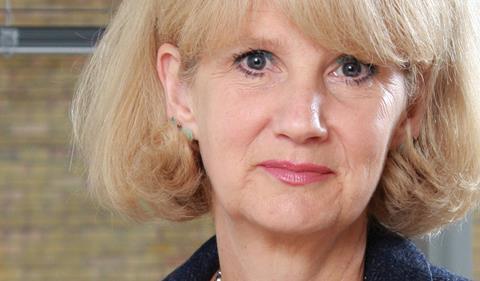 When we talk about public health, it's often misunderstood as smoking cessation or a little bit of health promotion on the high street on a Saturday. These activities make a difference,
But big budgets like sexual health have been transferred to local government – so that's sexually transmitted diseases, good contraception that can help people wanting to avoid pregnancies. This is hard-nosed healthcare.
Other services that have gone to local government include addiction services, health visiting, some of child and adolescent mental health services (CAMHS), and school based services.
False economy
So over the past few years, that's a whole slug of NHS money gone to local government under the banner of public health. A cynic could say "that's a great way of taking health spending on essential preventive services, rebadging them as social care and public health and making them subject to swingeing cuts".
'About 20 per cent of our budget is tied up in local government budgets'
And worst of all, it's a false economy: about 15 per cent of our budget tied up in local government budgets. As a provider, that's a massive sum to be subject to huge cuts. There is ample evidence that the economic return on investment in prevention and early detection is considerable.
The presentation and pre-briefing of the spending review all still reads as if everything is about seven-day hospital services. I thought the agenda was more self-care, better prevention and improved community care – and I think we do need to change as a service to deliver those things. Better mental healthcare is part of a modern and effective NHS, but I see very little at this stage that gives it the focus it requires if it is not to continue to be proportionally affected.
Reactive NHS
But if you put what's happening together, it looks as if we're going into a crisis-driven reactive NHS world; rather than one that's about proactively preventing health needs and meeting them cheaply and conveniently. If that's correct, it'll store up massive problems for our economy, our health spending and our citizens. We need the much-called-for-but-rarely-seen honest debate: Commonwealth Fund and OECD data show that we spend less GDP per capita on health than most comparably developed countries.
So yes, I am disappointed in the settlement. However, we will continue to focus on finding more efficient ways of delivering care, better integration of services and new technologies to do the right things, better.
Claire Murdoch is chief executive of Central and North-West London NHS Foundation Trust