NHS medical director for England Sir Bruce Keogh has been named as the most influential clinician in England in this year's HSJ Clinical Leaders list.
In creating the list, which launched this year, HSJ looked for clinicians influencing policy, innovation and service transformation.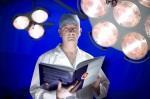 From a longlist of more than 250 people, a panel of judges including Dr Phil Hammond, Dr James Kingsland and Niall Dickson selected the final 100 names that form this year's selection.
From the 100 the judges went on to rank a top 10 of the most influential clinical leaders. Joining Sir Bruce in the top 10 are the newly appointed chief inspector of hospitals, Sir Mike Richards, at number two, and David Cameron's new health tsar, Dr Don Berwick, at number three.
Key measures for the judges were influence and how well these leaders used their clinical experience and training in the roles they performed. The result is a mix of clinicians leading high level reviews, whistleblowers, researchers and rising stars. The common denominator for all of these clinicians is that their impact extends beyond their immediate sphere.
HSJ editor Alastair McLellan said: "The result is not just a list of people who excel in their own professional specialism but whose impact extends beyond their immediate sphere."
Join us and some of the judges for a discussion on Twitter, at 1pm on Wednesday 12 June, #HSJClinicalLeaders.
Read the HSJ Clinical Leaders List in full
Read Alastair McLellan's introduction to the HSJ Clinical Leaders list