Entries for the HSJ Awards 2015 are closing on 19 June so submit your nomination now.
There are 22 categories to enter this year, including a new category to showcase the organisation that best improves outcomes through learning and development.
The last year has been a crucial period in the development of the NHS. The need to improve efficiency, while maintaining or improving quality, has been combined with the challenge of introducing new care models and navigating increasing levels of government and regulatory scrutiny.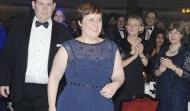 That is why it is important now more than ever to recognise, celebrate and spread best practice and sector leading performance.
The winners will be announced at an event at Grosvenor House Hotel in London on 18 November.
Should you need any help with your entry, please call Flavio Rispo on 020 3033 2350 or email flavio.rispo@emap.com
The deadline for entering the awards is 19 June.