HSJ chief executive of the year Samantha Jones will join NHS England this month as director of new models of care for NHS England.
The West Hertfordshire Hospitals Trust chief executive will be leading the national implementation of changes to health and social care services set out in the NHS Five Year Forward View.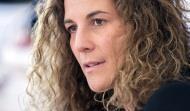 Ms Jones joined West Hertfordshire Hospitals Trust in February 2013 and has been widely praised for her work to improve the culture and patient safety focus across its three hospitals in Watford, St Albans and Hemel Hempstead.
She won the chief executive of the year award at the HSJ Awards 2014 as a result of her improvement work at the trust and implementing a daily forum for all staff called Onion to discuss and resolve issues across the organisation.
She will leave the trust on 16 January to take up the role at NHS England. It is the first major national appointment by NHS England following the publication of the forward view.
Former chief executive of Northern Devon Healthcare Trust Jacqueline Kelly will take over at the trust on interim basis on 12 January.
Ms Jones said: "I am delighted to have been appointed to my new role. I have enjoyed my time at the trust and will of course miss the team at Watford, Hemel Hempstead and St Albans hospitals. However, I know they will be in good hands with Jac and the rest of her executive and non-executive colleagues here at the trust.
"The NHS Five Year Forward View is of fundamental importance to the NHS in England and there is much work to do to take it forward. The NHS is facing many challenges and we need to act quickly to address them."