Performance bonuses for NHS board directors, which could be worth up to £1m, are the flagship recommendation of the report prepared for the government by former Marks & Spencer boss Sir Stuart Rose.
Sir Stuart was commissioned by health secretary Jeremy Hunt to review NHS management in February last year. At the time, Mr Hunt praised his "very good job of reconnecting M&S to its customers" and said the retail leader had a lot to teach the NHS.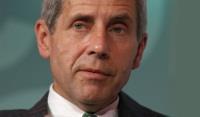 Despite completing the report before Christmas, the Department of Health has yet to publish it. Press reports have suggested the controversial nature of the Sir Stuart's recommendations have led the health secretary to conclude it should not be released in the run-up to the election.
A draft of the report, seen by HSJ, contains a number of measures which would be profoundly challenging to NHS culture.
The report is called NHS Plan A, an echo of the highly successful environmental strategy Sir Stuart introduced at Marks & Spencer and whose name highlighted the lack of alternatives.
He recommends the health service introduces a system-wide bonus scheme, modelled on those used by FTSE100 companies. Under the scheme the most outstanding NHS board executives could potentially earn up to 10 times their base salary in a given year.
The bonuses would be linked to a suite of "completely ungameable" metrics, including performance against accident and emergency targets, continuity of service risk ratings, the friends and family test, Care Quality Commission ratings and efficiency gains.
The bonuses would be paid at the year-end, usually on 1 April, but would be liable for return if performance deteriorated over the subsequent 12 months. They would be capped at £1m.
In total, the proposed bonus scheme would be expected to cost the NHS up to £100m a year, which Sir Stuart believes would be covered many times over by increased performance and efficiencies delivered by highly motivated NHS executives.
However, recognising the bonuses would be controversial and that there would be some resistance to diverting money from the front line, he suggests an alternative source of funding. Referencing BAA's successful retail strategy for Britain's airports, he proposes "a high street in every hospital" with a wide range of shops. Rent payments and an agreed share of the takings would fund the management's increased remuneration.
Sir Stuart then turns his attention to the NHS workforce, suggesting they need greater motivation to provide "shop floor leadership". He notes that "quality, service, cleanliness, and operational excellence" are a challenge in many NHS trusts and that these are exactly the same goals which the McDonald's "gold star" scheme has been so successful in tackling for the fast food chain.
Proposing the introduction of a similar scheme in the NHS, he recommends that NHS support staff gaining gold stars would receive small financial rewards such as retail vouchers. Achieving all four stars would automatically mean receiving the next Agenda for Change pay increment the individual was eligible for.
HSJ understands that one of the reasons the government has been reluctant to publish the Rose report is that Sir Stuart has gone far beyond his brief to explore the role and quality of NHS managers.
For example, he addresses the challenge of inappropriate attendance at accident and emergency, stating the attractiveness of alternative services needs to be improved. He suggests a national advertising campaign which will aim to make visits to GPs, minor injury units and walk-in centres more "aspirational". The campaign would show these services can deliver more than "ordinary" or "normal" experience for patients.
Other ideas floated in Sir Stuart's report include:
an "eBay for NHS appointments" which would allow patients to "swap" or transfer unwanted or inconvenient appointment dates; and
a loyalty card for frequent users of NHS services. Rewards would include shorter waiting times, access to elite facilities and the chance to win a weekend at a health spa.
He also suggests that loyalty to local NHS providers would be increased if trust surpluses were returned to patients in the form of a "patient dividend".