The key to successful leadership can only occur from the bottom up, says Pete Thomond
Reading Lord Rose's recently published report on NHS leadership Better Leadership for Tomorrow left me feeling deflated and excited in equal measure.
The idea that one expert – however experienced and revered – can solely create a manual that unleashes a leadership transformation feels, today, naive.
'Successful leaders create meaningful transformation by giving their power to staff'
How many previous reports have been written by experts and forgotten almost before the ink has dried?
Yet, I agree with many of the report's conclusions and welcome Lord Rose's commendation of NHS leaders. I also strongly support his call for these examples to be shared – something the report does well.
Staff power
The positive results gained by leaders with whom I've had the privilege to work with prove what I believe is the golden rule: successful leaders create meaningful transformation by giving away their power to staff.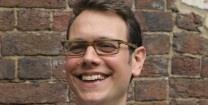 For example, at Pennine Acute Hospitals Trust, chief executive Gillian Fairfield engaged 2,500 staff to co-create a new vision and new values, and set a new behavioural framework and strategy. Their 47,000 plus contributions have empowered staff to deliver improvements and are now tackling job satisfaction, sickness and absence levels.
Meanwhile, our work with Caroline Alexander, chief nurse for NHS England's London region, engaged more than 1,200 people from the public and from 150 different organisations across the capital. Together, they coproduced a declaration of what good community services should look like, which is endorsed and supported by staff and service users across disciplines and all 32 boroughs.
This powerful tool is already being deployed by senior nurses and managers looking to provide and commission better community services in the capital.
'Frontline staff felt genuinely involved in creating practical changes'
At Leeds Teaching Hospitals Trust, chief executive Julian Hartley embedded our crowdsourcing methods to capture more than 100,000 anonymous contributions from 5,000 staff and stakeholders at all levels on what needs to happen to improve patient care.
Together they first co-produced a new five year plan for the trust and have since co-created new clinical strategies and improved performance in crucial areas such as accident and emergency and referral to treatment targets.
In all of these cases, frontline staff feel they can genuinely be involved in creating practical changes that work and are supported by their leaders.
Command and control
To date, our crowdsourcing conversations have engaged staff in 242 organisations. Our data show the lasting legacy of command and control management loudly and clearly: staff are deprived of autonomy, and this has many negative consequences.
'Centrally controlled leadership training is unlikely to change the culture of leadership in the NHS'
At best this climate creates a disengaged workforce; at worst, it reduces good employees' will until they either leave or lose the compassion in their work. With staff being the NHS's greatest asset - as the Rose report notes - the impact of this top-down culture is poor productivity and, ultimately, poor patient care.
Is increasing investment in centrally controlled leadership training the answer? No. It just feels wasteful and is unlikely to change the culture of leadership in the NHS.
The answer needs to be much more radical, but is disarmingly simple: treat NHS colleagues with compassion, like they are human beings.
Bottom-up change
Earlier this year, thanks to NHS England's Helen Bevan, Clever Together worked with HSJ editor Alastair McLellan and Nursing Times editor Jenni Middleton to enable thousands of staff and stakeholders to have their voice heard in the Change Challenge, an exploration of how we make bottom-up change easier to achieve.
Tens of thousands of contributions confirm that a radical shift to a more nurturing and compassionate behaviour is needed.
One senior leader told us: "Until the fundamental culture of the people at senior management level changes, there will be no bottom-up change."
Another blamed bad leaders: "While some NHS organisations are moving forward and have an open culture, a number have a 'closed' culture and are led by people who exhibit bullying behaviours… a focus on cash and a culture of fear compromises patient safety."
'Good leaders realise that their staff have the answers and are not the source of problems'
What good leaders realise is that their staff have the answers, and are not the source of problems. People like Dr Fairfield, Mr Hartley, Ms Alexander and Ms Bevan have turned on its head the dominant narrative that says clever people fix problems from the top down.
What they have shown is that if staff co-create a narrative of how they want things to be, they engage in bringing about change and hold each other to account.
Move over big top-down change programmes. Light touch platforms can help make real positive change happen.
Those at the top of the NHS can learn from these examples. The message seems clear: give away power to local leaders who engage their staff and stakeholders in change as partners, and we will deliver tangible and lasting positive change in the NHS together.
Pete Thomond is managing director of Clever Together