What NHS England isn't telling you, and more indispensable weekly insight for commissioners, by Dave West.
Children's heart surgery – ploughing on or out of steam?
The problem with delivering major service change is not only that it has to secure the backing of politicians and senior officials, but that this needs this to be sustained over a long time.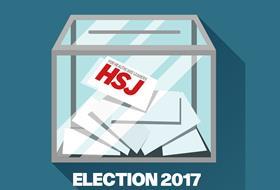 Little more than a year ago, when the implications of the STP process were still being built up rather than played down, the health service was advised: "Now is quite obviously the time to confront – not duck – the big local choices needed to improve health and care."
The Commissioner pointed out that one of the most glaring big choices that had been ducked or bungled at a national level for years was congenital heart surgery.
Impressively, in early July, Simon Stevens took the plunge, using the dying days of the Cameron regime to get proposals out the door for congenital heart disease reconfiguration.
As usual with these things, the cogs turn slowly, and a long consultation was launched in February, running to early June. Now the work is "exhibit A" in the list of delays inflicted by the snap general election, with the consultation set to roll on probably until July. The cogs will turn slowly again, and there will be related considerations about paediatric intensive care, and we're now unlikely to get a final decision until 2018. If the decision comes at all.
Mr Stevens and his colleagues had the resolve last year to prioritise it and invest some head space and political capital. But slick campaigns by aggrieved parties, astute in media and politics, will persist. There is senior staff turnover to contend with – Sir Bruce Keogh is retiring, Jonathan Fielden suspended and CHD programme lead Will Huxter is leaving shortly for North Central London STP. Will organisational desire and memory be strong enough to press on? Will Mr Stevens want to continue the fight – still far from over – when it comes back to his office?
Centralising this surgery has been the right thing to do for years and will still be right, but NHS England might as well decide now whether it has the will to plough on, or is going to duck again.
Putting a lid on spend
The general election comes at an awkward time for national bods' latest effort to get NHS finances on track. Named the "capped expenditure process", it is thought to be a Paul Baumann-inspired response to the increasingly terrible outlook, particularly for commissioner-side finances.
It is targeting a dozen or so overspending health economies (exact definition unclear). At first sight this simply opens another round of the familiar dialogue ("You need to save more"/"We can't"/"You still have to"/"OK here are some heroic schemes which will likely fail, while irritating all involved").
In fact, there are a couple of distinctions. First, the basis of the intervention is total system cost instead of organisational overspend or control totals. Despite years of talk in this vein, hard edged intervention in problem areas has normally reverted to the old ways.
Second, although the language as written down is vague, it has been made clear these moves mean identifying things to stop doing to save money – in the past this has generally been left unspoken or under the radar.
Optimists will hope the process shakes out things like duplicated service lines ripe for stress-free consolidation, poor value investment, over treatment and expensive facilities that are no longer needed.
In reality, there will be plenty of the usual creating of unlikely efficiency schemes, attacking any budget lines that look like they have a bit of meat left on the bone.
The process will also likely mean some unpopular decisions are probably a bit more in the open. The targeted areas were due to submit their savings proposals in private on Friday.
Work will go on this month, with local and national reviews of the plans, though there's little chance anything will be made final or public until after 8 June. We'll be looking into what's going on in the meantime.
A new Tory government
The experts at ducking big choices are of course politicians, though Theresa May seemingly bucked the trend at the weekend by committing to reform of mental health detentions, with the treatment of black and ethnic minority people a particular target; along with employment rights and early intervention.
If you are not immediately convinced, consider that the crutch of many Conservative health announcements for the past few years has been the cancer drugs fund, a much less bold or ambitious venture.
As well as making the first big policy announcement of her campaign about mental health, Ms May has given her blessing to the NHS prioritising mental health expansion while sacrificing elective acute care. Long waiting list disasters are the archetypal NHS political peril, but perhaps changed attitudes have altered the electoral calculation.
That's the good news.
Then there are the pressing matters that the likely governing party will probably continue to dodge, and the NHS is in a bad position to force its hand.
On the pivotal issue of funding, the likely election outcome of a big Tory majority, paired with no need for a 2020 general election and associated pre-campaign NHS bung, makes it easy for Ms May to stick to her current approach: giving no ground and sending out the message that the NHS already has what it asked for.
Aside from the mental health interventions, rational action to deal with health inequalities is absent. Cuts to public health budgets and preventative/community support services continue and tend to be deeper in areas with greatest need. The reasons black and Asian people are more likely to be detained are more deep rooted than the Mental Health Act 1983 – will they be aired and tackled?
Meanwhile, the PM has steered well clear of necessary action on tobacco and sugar (though The Sunday Times suggests she might have been persuaded on the latter), similarly on air pollution.
On long term social care funding, the easier option for the Tories pre-election will be to promise some solution, or a commission to mull it further, but without specific commitments. There are suggestions today that plan will be a paired back version of the Dilnot review, with funding questions left unanswered. What is needed are specific commitments that match the challenge.
After the election, the NHS in quite a few areas will also be chomping at the bit to get going with unpopular service change (see above). Will Number 10 – and whoever is health secretary by mid-June – be more comfortable with this if they have a decent majority and full parliamentary term ahead?
Ms May's work on mental health begins to give some substance to the commitment to address "burning injustice" that she made on entering 10 Downing Street. It is an issue she knows well from the Home Office, where she promoted "care not custody"; and these important improvements didn't involve huge sums of new money upfront.
Beyond this though, the prime minister will have big choices to make on much less familiar health and care territory, and with more difficult spending implications.